Michael Foust
| ChristianHeadlines.com Contributor
| Wednesday, July 10, 2019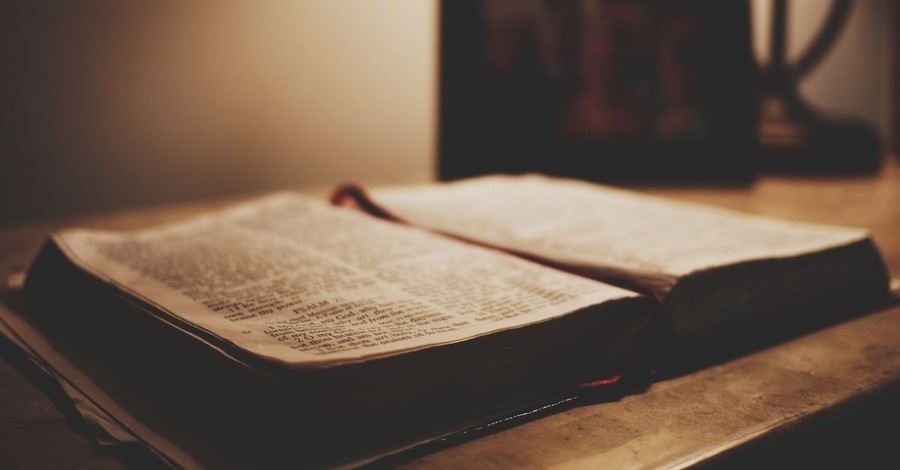 Two months after one of its hospitals was sued over the display of a Bible, the U.S. Department of Veterans Affairs has revised its policy on religious liberty to clarify what is allowed.
The new policy, according to the department, will permit "religious literature, symbols and displays" and "protect religious liberty" at VA facilities while "ensuring inclusivity and nondiscrimination."
The policy took effect on July 3.
"We want to make sure that all of our Veterans and their families feel welcome at VA, no matter their religious beliefs. Protecting religious liberty is a key part of how we accomplish that goal," VA Secretary Robert Wilkie said. "These important changes will bring simplicity and clarity to our policies governing religious and spiritual symbols, helping ensure we are consistently complying with the First Amendment to the U.S. Constitution at thousands of facilities across the department."
In May, a lawsuit was filed on behalf of veteran James Chamberlain against the Veterans Affairs Medical Center in Manchester, N.H., over a POW/MIA public display that includes a Bible, Christian Headlines previously reported. The Bible sits atop a table with a plate, drinking glass, candle, flower, American flag and salt shaker. An empty chair is part of the display. It symbolizes the person who was imprisoned or went missing in action.
The Bible was donated by a veteran who was held in a German prisoner of war camp during World War II. 
Although the medical center briefly moved the Bible from the table, it was moved back and placed under a locked plexiglass box. The Department of Veterans Affairs defended the display.
The new policy will, according to a VA summary of the policy:
 "Allow the inclusion in appropriate circumstances of religious content in publicly accessible displays at VA facilities. 
 "Allow patients and their guests to request and be provided religious literature, symbols and sacred texts during visits to VA chapels and during their treatment at VA.
 "Allow VA to accept donations of religious literature, cards and symbols at its facilities and distribute them to VA patrons under appropriate circumstances or to a patron who requests them."
The VA statement referenced a new U.S. Supreme Court decision that allowed a 94-year-old, 40-foot war memorial cross – the Bladensburg World War I Veterans Memorial – to remain on public land. 
Mike Berry, director of Military Affairs for First Liberty Institute, called the new policy a "welcome breath of fresh air." 
"The Supreme Court recently upheld the constitutionality of religious displays with historic roots such as those commonly found in VA facilities," Berry said. "We commend the VA for taking this necessary and positive action."
The Military Religious Freedom Foundation, which first brought attention to the Bible in the display, criticized the new policy.
"These brand new VA policies – clearly based upon the U.S. Supreme Court's recent, idiotic decision in the Bladensburg Cross case – are nothing more than a transparent and repugnant attempt to further buttress and solidify fundamentalist Christianity as the insuperable official religion of choice for the VA, our Armed Forces, and this country," said foundation president Mikey Weinstein. 
Related:
'The Cross Does Not Offend the Constitution' – Supreme Court Upholds WWI Memorial
POW's WWII Bible Must Be Removed from Veterans Display, Suit Demands
Michael Foust is a freelance writer. Visit his blog, MichaelFoust.com.
Photo courtesy: Pixabay
---
---