Michael Foust
| ChristianHeadlines.com Contributor
| Friday, February 7, 2020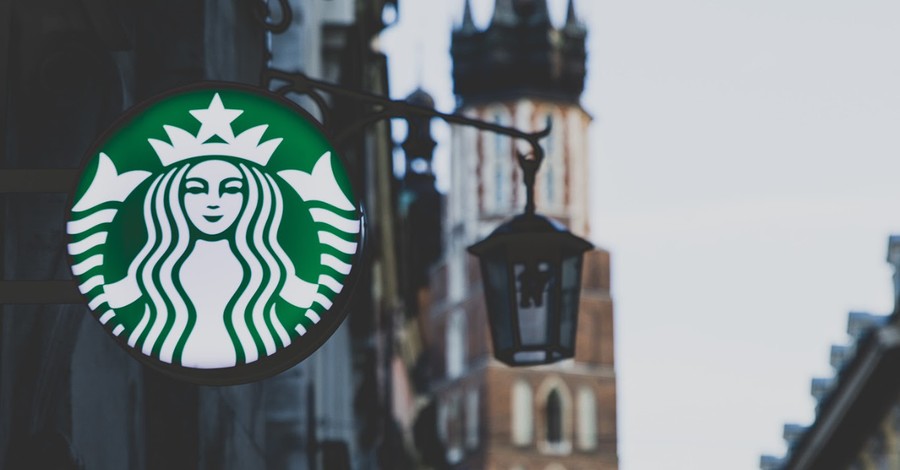 ---
Starbucks has launched a new transgender-friendly commercial and campaign that will benefit a controversial British charity that supports overturning the age limit when children can receive cross-sex hormones.
The #WhatsYourName campaign features an ad showing a transgender boy being called "Jemma" by friends and acquaintances until arriving at a Starbucks, where an employee asks, "And what's your name?"
"James," the transgender boy answers.
The employee then writes "James" on the cup.
Starbucks says the campaign "celebrates this signature act" of a name change and "was inspired by real-life experiences of people who were transitioning."
"We discovered that they found Starbucks stores to be a safe space, where their new name was accepted, and they could be recognised as who they are," a Starbucks press release said.
But the #WhatsYourName campaign has drawn criticism for Starbucks' partnership with Mermaids, a London-based charity that "supports gender-diverse children and young people until their 20th birthday," according to its website. Starbucks hopes to raise at least £100,000 for Mermaids.
Mermaids has been the source of criticism in the United Kingdom and even within UK mainstream media for its push to overturn the nationwide ban on children under 16 receiving opposite-sex hormones.
"Basing it on an age is completely inappropriate," Susie Green, head of Mermaids, told The Guardian in 2016. "We believe it should be in line with the young person's maturity and their ability to understand what's involved and the implications of what treating and not treating are."
The effects of cross-sex hormones can be irreversible, and doctors in the UK who support the current policy say children, when they mature, might grow up to regret taking hormones.
National Review's Madeleine Kearns, who was raised in Scotland, said Mermaids "peddles dangerous nonsense to vulnerable children and families, using the ultimate emotional blackmail of suicide."
Kearns notes that Green "took her own gender-confused son, Jack, to Thailand when he was sixteen to have his penis removed," a procedure "that is illegal in Britain and now illegal in Thailand."
"Before this surgery, Jack had gone on puberty blockers at age 13 which stunted his development," Kearns wrote.
Starbucks will sell a special edition "Mermaid Cookie" to raise funds for the charity. Kearns called the campaign "shameful."
"This campaign," Kearns wrote, "furthers an agenda that violates basic safeguarding, fosters secrecy, and sets children down the path to irreversible harm. The word 'evil' is overused nowadays. But using corporate power to persuade vulnerable youngsters to reject their own bodies is exactly that."
Related:
5 Things Every Christian Needs to Know about the Transgender Debate
What Does the Bible Say about Gender & Transgender Issues?
5 States Consider Banning Boy Athletes from Competing as Trans Girls
Court: Employee Can Be Fired after Tweeting, 'Male People Are not Women'
Christian Doctors Can't Be Forced to Perform Transgender Surgery, Judge Rules
Judge Strikes Down Tampa Ban on Conversion Therapy: 'Parental Rights' at Stake
Biden Backs Nationwide Ban on Conversion Therapy at LGBT Forum
America's First 'Non-Binary' Person Switches Back: 'There Is No Third Gender'
Photo courtesy: Szymon12455/Unsplash
Video courtesy: Starbucks UK
---
Michael Foust has covered the intersection of faith and news for 20 years. His stories have appeared in Baptist Press, Christianity Today, The Christian Post, the Leaf-Chronicle, the Toronto Star and the Knoxville News-Sentinel.