Michael Foust
| ChristianHeadlines.com Contributor
| Thursday, November 21, 2019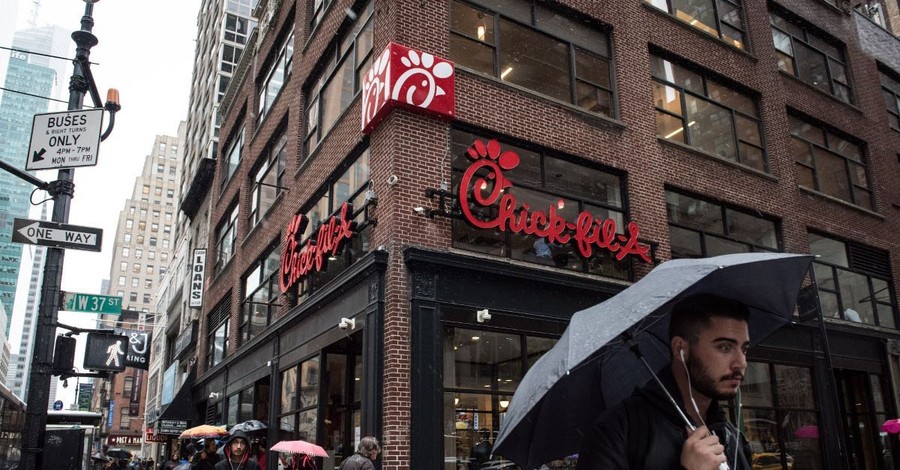 ---
More than 100,000 combined signatures have been gathered on two petitions urging Chick-fil-A to continue supporting ministries that affirm the biblical definition of marriage.
American Family Association's petition had collected 87,000 signatures as of Thursday morning and at one point was tallying nearly 1,000 signatures an hour. A petition at LifePetitions.com, which is run by LifeSiteNews.com, had collected 35,000 signatures. All total, the petitions had collected more than 120,000 signatures. 
"I am extremely disappointed to know that Chick-fil-A has chosen to abandon great ministries like The Salvation Army, Fellowship of Christian Athletes, and Paul Anderson Youth Home in Georgia," the American Family Association (AFA) petition reads. "By doing so, it looks like you are abandoning Christian values and agreeing with homosexual activists who say believing the Bible makes you a hater. 
"Please clarify that you still hold to biblical teachings regarding human sexuality, marriage, and family, and reinstate these Christian ministries," the AFA petition concludes.
The Chick-fil-A Foundation on Monday announced a new donation strategy it says will "provide additional clarity and impact with the causes it supports." Beginning in 2020, the Chick-fil-A Foundation will support Junior Achievement, Covenant House International and local food banks. The new strategy focuses on three areas, according to a press release: education, homelessness and hunger. 
Chief Operating Officer Tim Tassopoulos told Bisnow.com that the Foundation would stop funding the Fellowship of Christian Athletes and the Salvation Army. Both organizations have been at the heart of boycotts and opposition from LGBT activists. 
Neither organization is listed on the Foundation's list of charities it is giving to in 2019. 
"There's no question we know that, as we go into new markets, we need to be clear about who we are," Tassopoulos said. "There are lots of articles and newscasts about Chick-fil-A, and we thought we needed to be clear about our message."
He added, "When there is a tension, we want to make sure we're being clear. We think this is going to be helpful. It's just the right thing to do: to be clear, caring and supportive, and do it in the community."
The LifeSiteNews petition asks Chick-fil-A to reverse its decision.
"We, the undersigned, ask you to reverse your decision to halt funding of Christian organizations which support one-man-one-woman marriage and the natural family, but which have been deemed by LGBT activists to be 'anti-gay.' Your recent decision delivers a clear message to LGBT political forces that they have triumphed against what was once your admirable commitment to supporting the biblical definition of marriage as only between a man and woman," the petition reads. 
"Please stop pandering to homosexual activists and continue to support pro-marriage and pro-family Christian organizations," the petition says. 
The Americans Family Association is based in Mississippi. LifeSiteNews is based in Canada, although its largest readership is in the United States. 
Read the AFA petition here. Read the LifeSiteNews petition here.  
Related:
Despite Change, Chick-fil-A 'Still Isn't LGBTQ-Friendly,' Gay Groups Say
Mohler: Chick-fil-A's Decision Sets Bad 'Precedent' for Christian Ministries
Salvation Army Releases Statement following Chick-fil-A's Decision to Halt Donations
Chick-fil-A Fans Outraged after Company Caves, Halts Donations to FCA, Salvation Army 
Chick-fil-A's Sales Have Doubled Since LGBT Boycott Began in 2012 
Michael Foust is a freelance writer. Visit his blog, MichaelFoust.com.
Photo courtesy: Getty Images/Andrew Renneisen/Stringer