Michael Foust
| ChristianHeadlines.com Contributor
| Wednesday, November 20, 2019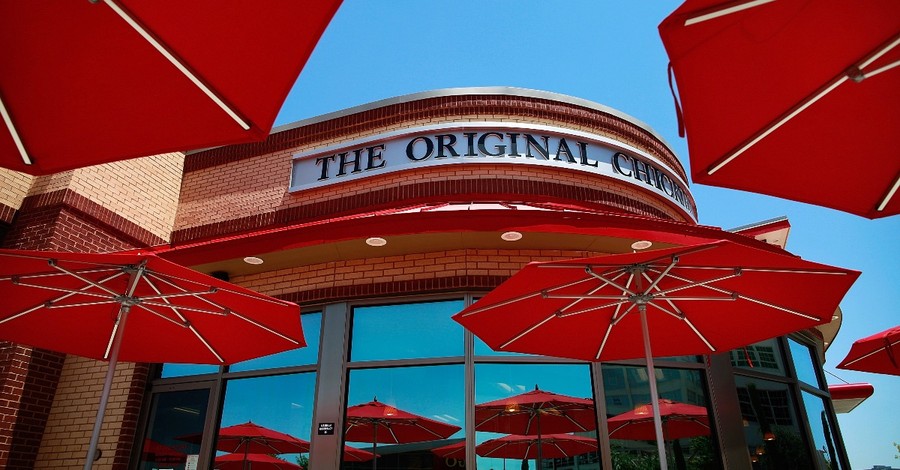 ---
Chick-fil-A's decision to stop donating to the Fellowship of Christian Athletes and the Salvation Army is a bad sign for the future of Christian ministries in the United States, says author and seminary president R. Albert Mohler Jr.
"Just consider the power of the precedent that was set in this announcement," Mohler said on his Tuesday edition of The Briefing podcast. "Now, an organization, even a company like Chick-fil-A, can no longer make contributions to historic Christian ministries because that runs afoul of the absolutism of the cultural left – and in particular of the LGBT movement. The moral revolution takes very few prisoners. It just eliminates the opposition."
Mohler is president of Southern Baptist Theological Seminary in Louisville, Ky.
The Chick-fil-A Foundation on Monday announced a new donation strategy it says will "provide additional clarity and impact with the causes it supports." Beginning in 2020, the Chick-fil-A Foundation will support Junior Achievement, Covenant House International and local food banks. 
The press release didn't mention which charities the Foundation would no longer fund, but Chick-fil-A President and Chief Operating Officer Tim Tassopoulos told Bisnow.com that the Foundation would stop funding FCA and the Salvation Army. 
"There's no question we know that, as we go into new markets, we need to be clear about who we are," Tassopoulos said. "There are lots of articles and newscasts about Chick-fil-A, and we thought we needed to be clear about our message."
He added, "When there is a tension, we want to make sure we're being clear. We think this is going to be helpful. It's just the right thing to do: to be clear, caring and supportive, and do it in the community."
Said Mohler, "Now, at the very least that kind of statement appears to be putting as much distance as possible between Chick-fil-A in the present and any support of Christian ministries in the past." 
Chick-fil-A's press release said future philanthropic partnerships "could include faith-based and non-faith-based charities." 
It can be argued, Mohler said, that Chick-fil-A "had no choice," in corporate terms, to change its giving strategy.
"But that really is the point," Mohler said. "... To be in business in the United States of America under the current prevailing conditions means that we can expect this kind of announcement coming regularly, and if not in this form from this company, then in a slightly different form from some other company or cultural institution.
"What this announces to those who hold the Christian convictions on these issues is that, increasingly, we are going to experience the marginalization that comes by the fact that no one is going to be able to support our ministries who is not going to stand before the world and be held accountable for the fact that they are supporting our ministries."
Left-wing groups, Mohler added, are "not only marginalizing but publicly shaming" Christian ministries.
"To state the obvious, those [ministries] are not organizations that were established in order to hold a position on LGBTQ issues at all," he said. "But because they are identified with historic Christianity, they have had to define their position on these issues."
Related: 
Chick-fil-A Fans Outraged after Company Caves, Halts Donations to FCA, Salvation Army 
Salvation Army Releases Statement following Chick-fil-A's Decision to Halt Donations
Chick-fil-A's Sales Have Doubled Since LGBT Boycott Began in 2012 
Michael Foust is a freelance writer. Visit his blog, MichaelFoust.com.
Photo courtesy: ©Getty Images/Tom Pennington/Stringer