Michael Foust
| ChristianHeadlines.com Contributor
| Friday, September 11, 2020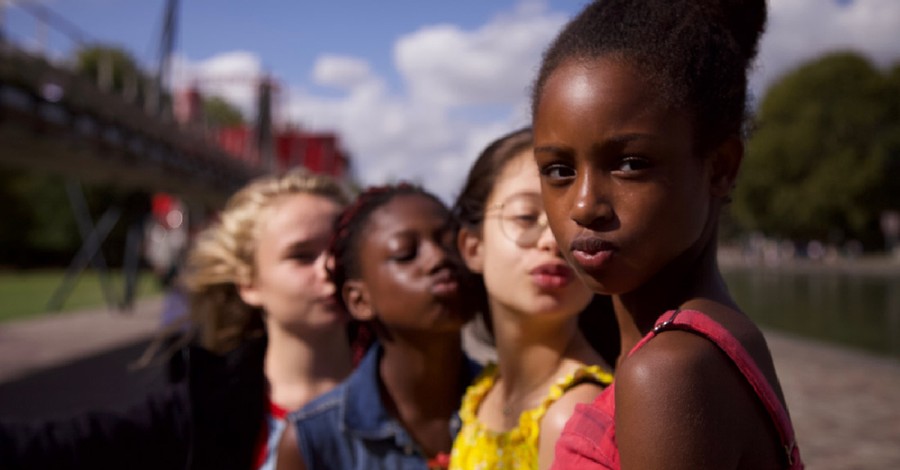 ---
A petition to remove Cuties from Netflix passed 375,000 signatures Friday, as pressure continues to build from the public and even legislators on the company to pull the controversial film.
The movie, which launched on Netflix Sept. 9 and is rated TV-MA, follows a group of 11-year-old girls who join a dance group named "Cuties" and "become aware of their own femininity through dance," according to the show's description.
The controversy has focused on the film's sexually suggestive content. A Twitter clip that has amassed 14 million views shows the girls on stage dressed in risqué outfits while they twerk, touch each other and grind their hips.
Netflix has defended the movie.
"'Cuties' is a social commentary against the sexualization of young children," a Netflix spokesperson said in a statement to multiple media outlets. "It's an award-winning film and a powerful story about the pressure young girls face on social media and from society more generally growing up – and we'd encourage anyone who cares about these important issues to watch the movie."
But many are not buying Netflix's explanation. A Change.org petition calling on the movie to be pulled passed 375,000 signatures Friday. "This movie/show is disgusting as it sexualizes an ELEVEN year old (sic) for the viewing pleasure of pedophiles and also negatively influences our children!"
Meanwhile, federal and state legislatures are speaking out against the show.
U.S. Sen. Josh Hawley, a Republican from Missouri, tweeted: "Maybe @Netflix would like to come talk this over before Congress."
In Texas, state Rep. Matt Schaefer said on Twitter he had asked Texas Attorney General Ken Paxton "to investigate the @netflix film 'Cuties' for possible violations of child exploitation and child pornography laws."
Social commentator and pro-life activist Lila Rose argued the filmmakers had violated federal law against child porn – specifically U.S. Code title 18, section 2256.
"The #netflix film blatantly zooms in on sexual parts of little girls as they dance suggestively, partially clothed, for adult audiences, as explicit sexual 'exploration,'" Rose tweeted.
Most critics on Rotten Tomatoes gave the film positive ratings.
Alyssa Rosenberg, a movie critic for the Washington Post, said opponents of the film are missing its core message.
"This is very much a film about what happens to kids when their parents aren't physically or emotionally present in their lives," Rosenberg wrote. "It's highly skeptical of social media platforms and what sexualized mainstream culture teaches children about what behavior is normal or desirable. Though its characters post provocative dance videos and wear revealing costumes, 'Cuties' doesn't present their actions as liberated or admirable: Instead, the movie repeatedly shows other characters reacting with sadness or disgust when these girls try to act like grown women."
The movie's climax, she wrote, occurs when the main character, Amy, "returns to age-appropriate clothes and games, finding an authentic version of herself in acting like the gummy-bear scarfing, giggly girl she was earlier in the film."
"In that moment, Amy is not bound by the religious and cultural traditions she found so constraining, but she's not trying to live up to a different and equally restrictive idea of what it means to be a girl, either," Rosenberg wrote.
Related:
Netflix Accused of Sexualizing Young Girls in Upcoming Film Cuties
Photo courtesy: ©Netflix/IMDb
---
Michael Foust has covered the intersection of faith and news for 20 years. His stories have appeared in Baptist Press, Christianity Today, The Christian Post, the Leaf-Chronicle, the Toronto Star and the Knoxville News-Sentinel.