Lori Arnold
| ChristianHeadlines.com Contributor
| Thursday, August 8, 2019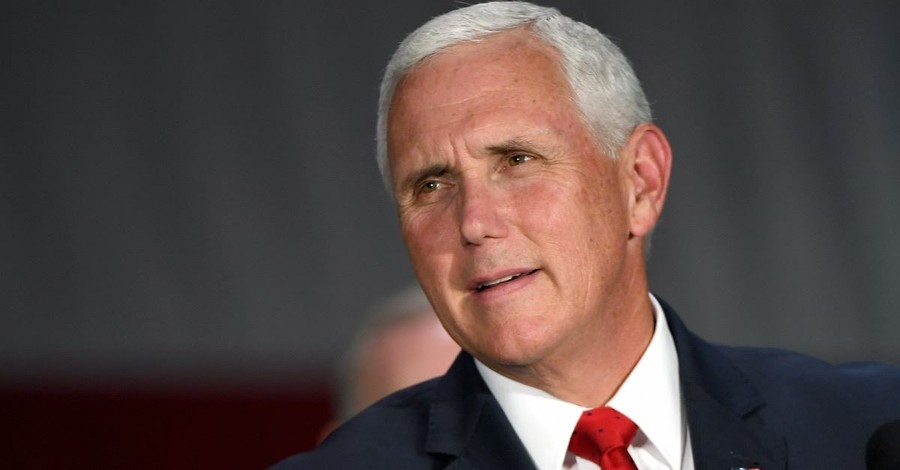 ---
Vice President Mike Pence, who has been routinely criticized for his faith, said he handles such attacks by praying for his critics—which garnered him a few more.
"No. 1 is, spend more time on your knees than on the internet," Pence said during an Aug. 6 Q & A session with Michael Farris, president and CEO of Alliance Defending Freedom. The gathering included ADF staff.
The vice president went on to talk about the power of forgiveness.
"As a Christian believer, we're charged to pray for our loved ones but also pray for our enemies," Pence said.
"You have lots of opportunities in politics to do that," he said. "But I would say that forgiveness is a great gift, and my wife and I literally try to work through forgiving people who might speak woefully against us or might mischaracterize who we are and what our family's all about," he said.
Since taking office Pence has been targeted numerous times for his biblical approach to living.
As covered by Christian Headlines early in the Trump administration, the vice president was ripped on social media for saying he protects his marriage by avoiding situations where he is alone with a woman.
Earlier this year, 2020 Democrat presidential candidate Pete Buttigieg, who served as mayor of South Bend, Indiana while Pence was governor of the state, challenged the vice president's biblical view of marriage and mocking his Christian faith, Christian Headlines previously reported.
And in January, Pence's wife, Karen, was criticized for taking a teaching job at a Christian school in Virginia that has a "moral purity" policy that prohibits LGBT students and faculty.
During his talk with ADF, Pence admitted he and his wife were taken aback by the reaction to her job.
"We honestly didn't see that one coming," the vice president said. "Our kids went to the school when I was in Congress."
Not long after the conversation with ADF, Twitter users began mocking Pence's comment on prayer, some twisting the intent of spending "more time on your knees." Comments quickly turned sexual, including an obscene cartoon of Pence with President Trump, and a retort by Monica Lewinsky, the intern who had an affair with President Bill Clinton while he was in office. Others made reference to the NFL players' protest of taking a knee during the national anthem.
Author Sasha Strachan used the NFL controversy as a backdrop to challenge Pence's faith and call the president racist.
Another user, calling himself the Tattooed Theologian, also took a swipe at Pence's faith and integrity, saying: "On your knees...That sounds pretty authoritarian to me. I don't have to be on my knees to pray.
"@VP should spend some time reading the #Gospels. If he did, he wouldn't be supporting @realDonaldTrump."
Comedian and atheist Paula Poundstone dismissed praying outright saying, "I will spend no time on my knees."
During his conversation with ADF, Pence said that when he's in the midst of criticism he tries "just focusing on the cause."
"I really do think it's important that we stay focused on things that are more important than ourselves, that are more important than any intermittent controversy that might arise," he told Farris. "And for me, that's about being a part of an administration, standing next to a president that's rebuilding our military, who's revived our economy, who's appointing a historic number of conservatives to our federal courts, who's standing, as I said, for our first freedom, for religious liberty, for the right to life. I get up every day and I just... I feel incredibly blessed to be a small part of an administration that is making America great again. So focus on the positive."
Ironically, a portion of the discussion at the ADF event also included the topic of religious liberty and free speech, especially on America's colleges and universities.
"Whenever I was governor or vice president... I see somebody waving an unflattering sign, or we... Some people shouting something out. I always look at my kids and I say, 'That's what freedom looks like.'
"That's what freedom sounds like, right? And the ability to disagree, the ability to be critical of people that are in public life, that's at the very center of what the people that founded this country had in mind and has been preserved through the generations. And we have to make sure it's preserved on the campuses of America."
Photo courtesy: Getty Images/Ethan Miller/Staff