Lori Arnold
| ChristianHeadlines.com Contributor
| Friday, November 15, 2019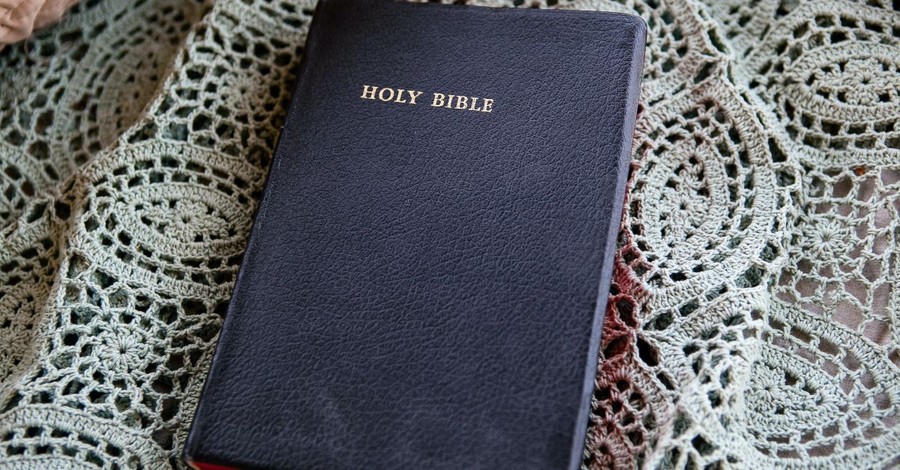 ---
A Bolivian police officer who was shot in the chest during civil unrest over the ousting of Bolivia's now-former president Evo Morales said he was saved by a Bible tucked into his left breast pocket.
"Yes, it was a miracle," the unnamed officer, a devout Christian, told Bolivian media.
Pictures of the Bible appeared in local media and on a Spanish-language Facebook post chronicling the incident. The front of the blue Bible shows a small hole about the size of a pencil eraser. An exit hole on the back cover is larger and shows several pieces of its pages torn and dangling from the damage. The officer also carried brass knuckles in the pocket, which was broken in half by the bullet.
Oscar Gutierrez, head of the Special Force of the Fight Against Crime of Santa Cruz, said the officer was part of a contingent of law enforcement trying to restore order in the town of Yapacani on Wednesday when he was "shot by a projectile" believed to be a 9mm round.
"He is a young officer whose life was saved miraculously, he was shot by a projectile," Gutierrez declared, adding the patrolman "had a Bible that stopped the projectile."
The police supervisor said the uninjured officer was taken to a Santa Cruz hospital for routine tests and was expected to return to work soon.
The skirmishes in Yapacani were part of nationwide protests following an apparent military coup against President Evo Morales, who fled to Mexico. His supporters began protesting in the capital city of La Paz just hours after the swearing-in ceremony for interim president Jeanine Anez and her new cabinet. The violent clashes spread to other cities, including Yapacani, located in the eastern region of Bolivia, about 450 miles from La Paz. Police in Yapacani were reportedly working to open a main road in the city when the officer was shot.
"I know the weapons used were stolen from the Bolivian police," Gutierrez told reporters.
Protesters are also believed to be using tear gas stolen from law enforcement. 
Photo courtesy: Getty Images/Whitney Carlson/EyeEm