Lori Arnold
| ChristianHeadlines.com Contributor
| Friday, December 20, 2019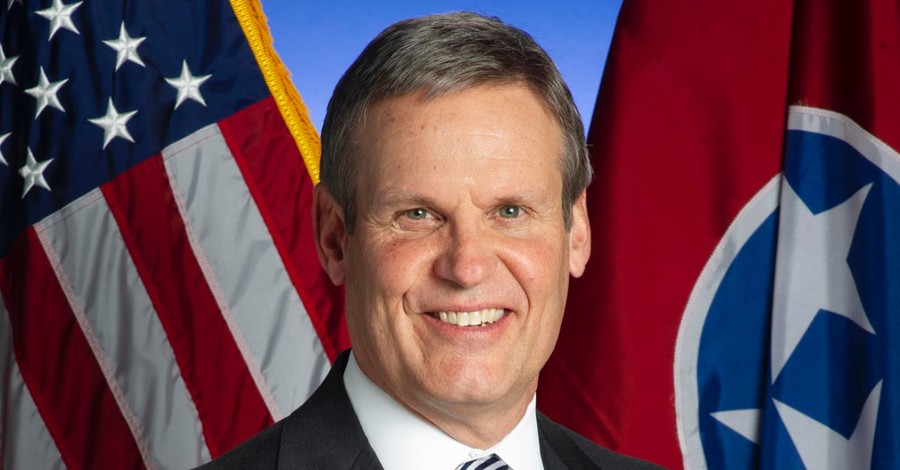 ---
Just days before a looming deadline, Tennessee's Republican Gov. Bill Lee has consented to participate in a federal refugee resettlement program in 2020, a move that has angered conservative state leaders.
In a December 18 letter to U.S. Secretary of State Mike Pompeo, Lee thanked the Trump Administration for a Sept. 26 executive order requiring consent from local and state governments before thrusting refugee settlement programs on those jurisdictions.
"Thank you for consulting with the states to ensure this process is successful," Lee wrote in the letter. "We feel strongly that this consultation is appropriate and that the federal government would be overstepping by requiring states to participate in this program."
Lee's decision makes Tennessee one of only a handful of Republican-led states agreeing to participate.
"The United States and Tennessee have always been, since the very founding of our nation, a shining beacon of freedom and opportunity for the persecuted and oppressed, particularly those suffering religious persecution," the governor said in a news release announcing his decision. "My administration has worked extensively to determine the best outcome for Tennessee, and I will consent to working with President Trump and his administration to responsibly resettle refugees."
Lee's announcement came a little more than a week after a joint letter from the Evangelical Immigration Table and World Relief, a Christian-based humanitarian aid and resettlement agency, urging the governor to consent to the program. More than 650 evangelical leaders from across the state signed the letter
"Over the past decade, roughly 12,700 individuals from various countries have been resettled in Tennessee," the letter read. "Many refugees resettled by the U.S. refugee resettlement program are Christians or other religious minorities who were persecuted for their faith in countries without our country's constitutional commitment to religious freedom.
"Others were persecuted for their political opposition to authoritarian regimes or because of their ethnicity. Regardless of their background, refugees are human beings made in God's image, with inherent dignity and potential, and we have been blessed by their arrival in Tennessee; we desire to continue to be able to extend love to these new neighbors as an exercise of our Christian faith."
Similar letters were sent to 14 other governors, representing the signatures of more than 2,600 evangelical leaders.
Support for Tennessee's involvement was not universal, though.
House Speaker Cameron Sexton, and Lt. Gov. Randy McNally, both Republicans, issued a joint statement condemning the action, citing the state's ongoing lawsuit challenging the federal government's resettlement program. That suit argues the federal government is violating the U.S. Constitution's 10th Amendment by forcing states to pay costs associated with refugee resettlement.
"Our opinion has not changed on this issue since legal action was taken," the statement said. "Our personal preference would have been to exercise the option to hit the pause button on accepting additional refugees in our state. However, the federal order makes this the sole decision of the Governor, and he has made his call."
The new Trump policy is also facing a legal challenge by Church World Service, the Lutheran Immigration and Refugee Service and HIAS, a Jewish nonprofit. The three ministries—among nine nationwide authorized to do resettlement work—allege the Trump Administration overstepped its authority by giving what amounts to "veto power" to states and local municipalities, according to the Christian Post.
"This executive order would allow the political decision of a single elected official to arbitrarily block a successful public-private partnership for local support for refugee resettlement," said Erol Kekic, senior vice president of Church World Service Immigration and Refugee Program.
Related:
Evangelicals Call upon Governors to Continue Refugee Resettlement amid Executive Order
Nearly 100 Prominent Evangelicals Pitch Restitution-Based Immigration Reform Plan
Trump Administration Faces Legal Action over New Refugee Resettlement Limit
Photo courtesy: Tennessee Government
---
Lori Arnold is a national award-winning journalist whose experience includes 16 years at a daily community newspaper in San Diego and 16 years as writer-editor for the Christian Examiner. She owns StoryLori Media and is a member of the Evangelical Press Association.