Lori Arnold
| ChristianHeadlines.com Contributor
| Tuesday, April 28, 2020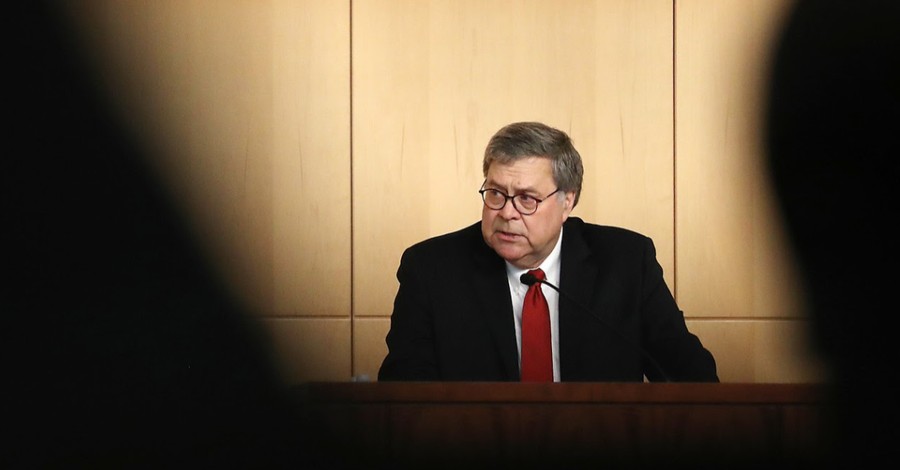 ---
Federal prosecutors have been ordered to monitor state and local coronavirus restrictions to determine if any could be "violating the constitutional rights and civil liberties of individual citizens."
The order, issued by Attorney General William Barr, came Monday, the same day a group of Pennsylvania business owners appealed to the U.S. Supreme Court to temporarily block that state's order that shuttered their companies.
Under the terms of the memo sent by Barr, the federal Justice Department's civil rights division and the U.S. attorney for the Eastern District of Michigan will lead the monitoring effort to determine if any of the orders go too far, Fox News reported.
"If a state or local ordinance crosses the line from an appropriate exercise of authority to stop the spread of COVID-19 into an overbearing infringement of constitutional and statutory protections, the Department of Justice may have an obligation to address that overreach in federal court," the memo read.
One group of Pennsylvania business owners already believe the order in their state is causing "substantial, unprecedented damage to the economy" and is seeking an immediate stay of the order, according to SCOTUSblog.com. The petitioners—Friends of Danny Devito (a candidate committee not related to the actor with the same name), Kathy Gregory, B&J Laundry, LLC, Blueberry Hill Public Golf Course & Lounge, and the Caledonia Land Company—originally sought relief from the state Supreme Court but were unsuccessful.
The new complaint argues that the state restrictions imposed by Gov. Thomas Wolf are unconstitutional because they were "deprived of their property without due process." Without relief from the High Court, they contend their businesses "and tens of thousands of other businesses may not be able to recover from the severe financial distress caused by the order."
The action Monday by AG Barr echoes concerns he made last week on the Hugh Hewitt radio show, suggesting federal intervention could come if strict measures remain in place even as the pandemic appears to be waning.
"The idea that you have to stay in your house is disturbingly close to house arrest," Barr told Hewett. "I'm not saying it wasn't justified. I'm not saying in some places it might still be justified. But it's very onerous, as is shutting down your livelihood."
In an interview earlier this month, Barr told Fox News there should be a way to provide balance.
"I think we have to allow people to figure out ways of getting back to work and keep their workers and customers safe," Barr said at that time. "I'm not suggesting we stop social distancing overnight. There may come a time where we have to worry less about that."
President Trump defended Barr's action during his daily coronavirus briefing on Monday.
"He doesn't want people to be held up when there's no reason for doing it," the president said. "In some cases, perhaps it's too strict. He wants to make sure people have the rights and they maintain the rights, very importantly."
The order to monitor the restrictions is not the first coronavirus edict from Barr. In mid-April, Christian Headlines reported his office tweeted it would be monitoring the regulation of religious services after numerous states began issuing restrictions that many religious leaders said were unduly singling out churches in violation of the First Amendment.
That order came after a Mississippi city cited and fined church members $500 each for attending a drive-in church. The mayor ultimately waived the tickets.
Photo courtesy: ©Getty Images/Chip Somodevilla/Staff
---
Lori Arnold is a national award-winning journalist whose experience includes 16 years at a daily community newspaper in San Diego and 16 years as writer-editor for the Christian Examiner. She owns StoryLori Media and is a member of the Evangelical Press Association.