Lori Arnold
| ChristianHeadlines.com Contributor
| Wednesday, May 29, 2019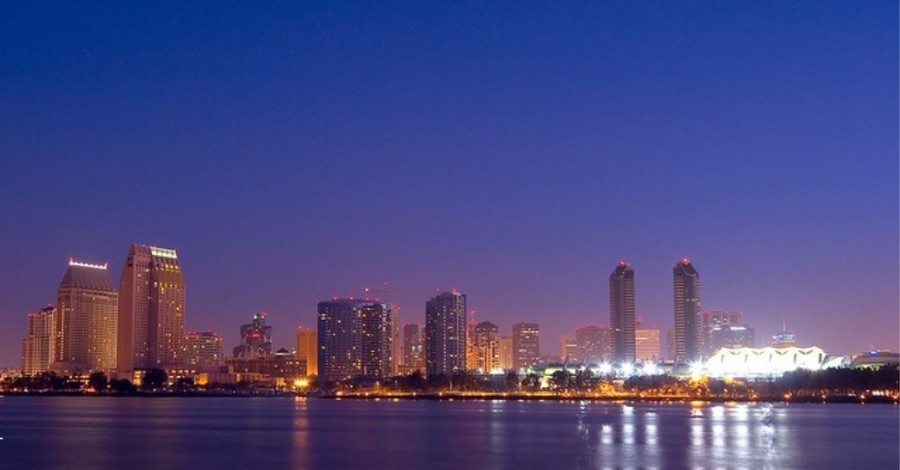 A San Diego church has won a settlement agreement with the city after a marijuana production company targeted the congregation in hopes of moving its operations into a nearby warehouse. 
City ordinances prohibit marijuana-related businesses within 1,000 feet of schools, parks and churches. 
"It was something you have on your mind every single day," Pastor Andy Ballon told Christian Headlines. "Thinking about what was going to happen. What could happen? Personally, it reminded me that God is with us and we are doing something right. It was total validation for me and, I think, for our congregation."
Last year, Cannversions, Inc. applied for a permit to open a growing operation in an industrial park, but was denied access because Vision Church's leased property was just 449 feet from the warehouse. Undeterred, the pot company broached the landlord to purchase the property outright, but the owner declined. When that didn't work, Cannversions filed a complaint with the city alleging the church was illegally operating in a FEMA flood zone and had inadequate parking.
City officials inspected the church property and found eight code violations. Vision Church was ordered to immediately cease operations or face daily fines of $4,000—$500 for each infraction. Hoping to forge a compromise, the landlords followed up the inspection with a meeting of city officials, showing them documentation that the property was not in a flood zone and offering to mitigate the remaining violations, but to no avail. 
At that point, Ballon contemplated walking away but decided the congregation
needed to fight for what was right. 
"We do have a voice and we should use it and not just cover up that light that we have, which we have been doing for too long," Ballon said. "We have to fight for our rights as Americans and also as a church. The church has been quiet too often. Too many times, I've seen churches kind of walk away and not stand up for their God-given right to worship."
Ballon said he contacted his city councilman, the mayor and his state representatives, but only received the "silent treatment."
"You feel like a little person, you feel like nobody is listening to you," the pastor said. 
Under the terms of the settlement, the city agreed the church was not in the flood zone and waived all penalties and fines. In addition, the city agreed to revamp its flood zone ordinance, which singled out religious assemblies. Finally, the agreement stipulates the city must cover the congregation's attorney fees.
Vision Church, Ballon said, is in the process of finalizing several permit issues it must comply with but is looking forward to shifting its full focus back on the community, including weekly food distributions, substance abuse recovery programs and specialized ministries for every age group.
"Pastor Andy Ballon and Vision Church are happy with the outcome, given that it means they will be permitted to stay in the building and continue to serve the community they've called home for nearly a decade," said a statement released by Advocates for Faith & Freedom.
Similar cases have also been reported up and down the state since California voters approved recreational marijuana use in January 2018. The case involving Vision Church San Diego is one of two being litigated by Advocates for Faith & Freedom, a Southern California religious liberty law firm. The second case, involving Kairos Church, is still pending. The lawsuits cite violations of the federal Religious Land Use and Institutionalized Persons Act.
Photo courtesy: Pixabay
---
---