Lori Arnold
| ChristianHeadlines.com Contributor
| Friday, September 6, 2019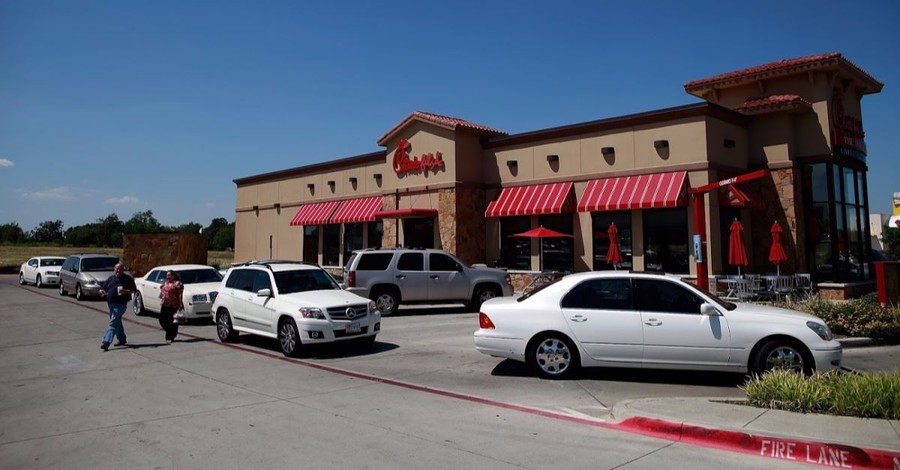 ---
Employees of an Odessa, Texas Chick-fil-a took customer service to a whole new level Aug. 31 during a shooting spree in their community that left seven dead and nearly two dozen injured.
As the tragedy unfolded, managers decided to close the restaurant early so employees could go home to be with their families. The employees opted instead to stay with their work-family to show a little kindness. They teamed up with a sister Chick-fil-a to make food for police working a shooting scene that spanned two cities.
"Absolutely blown away by this amazing team of people," supervisors of the University Boulevard restaurant posted on its Facebook page. "After heartbreaking events in our community today we planned to close early and send our team home to be with their families. As they were walking out of the restaurant an opportunity to feed local law enforcement presented itself and they were given the option to help…not one person said no."
They joined forces with a store in Odessa Town Center to cook 500 sandwiches and "packaged them with the most joyful hearts and a lot of love."
The Facebook post included words of encouragement for police and offers of prayers for the community.
"Sometimes light in a dark world looks as simple as a hot chicken sandwich," it continued. "We just couldn't be prouder of these helpers and their hearts of gold. Grateful is not an adequate word to express how we feel about all of our brave First Responders, they are true heroes. We are praying for our community in the days ahead and for all of those impacted by this tragedy."
In addition to the written post, the local restaurant also posted a video of the staff preparing the sandwiches, saying "There is power in kindness," the local CBS affiliate reported.
The Facebook post generated a variety of positive responses, including this one, which drew the attention of FaithWire.
"What a great company!" a poster penned. "All those kids won't work at Chick-Fil-A forever. But the lessons they learn while they are there are invaluable. Thank you for setting the example. Many prayers for those affected and to the first responders."
The shooting unfolded Saturday afternoon when Midland, Texas police tried to make a routine traffic stop for a minor code violation. The 36-year-old suspect fired on police and fled, shooting randomly as he drove at least 20 miles from Midland to Odessa. Along the way, he also hijacked a U.S. Postal Service vehicle. He was ultimately killed in a shootout with police. According to CNN, police were dealing with 15 different crime scenes as a result of the rampage.
Saturday's food outreach was not the first time the area's Chick-fil-a restaurants have supported local police. Earlier this year, both restaurants hosted law enforcement for "Support Mor Badges," a daylong interactive event and fundraiser as part of the communitywide Bustin' for Badges campaign. According to the Odessa American, the event was part of a two-prong fundraising effort that included Cookies for Cops. Proceeds from the in-store cookie sales at five Chick-fil-A's in the area also went to the Bustin' for Badges campaign, which benefits the Odessa Police Department, Midland Police Department, Ector County Sheriff's Office and Midland County Sheriff's Office. Money raised through Bustin' for Badges is used for police equipment and new technology.
Despite ongoing criticism about the company's faith-based roots, Chick-fil-a continues to make impressive growth. As Christian Headlines reported in August, revenue for Chick-fil-A—despite being closed on Sundays—is now more than double that of McDonald's.
Photo courtesy: Getty Images/Tom Pennington/Stringer