Lori Arnold
| ChristianHeadlines.com Contributor
| Tuesday, May 28, 2019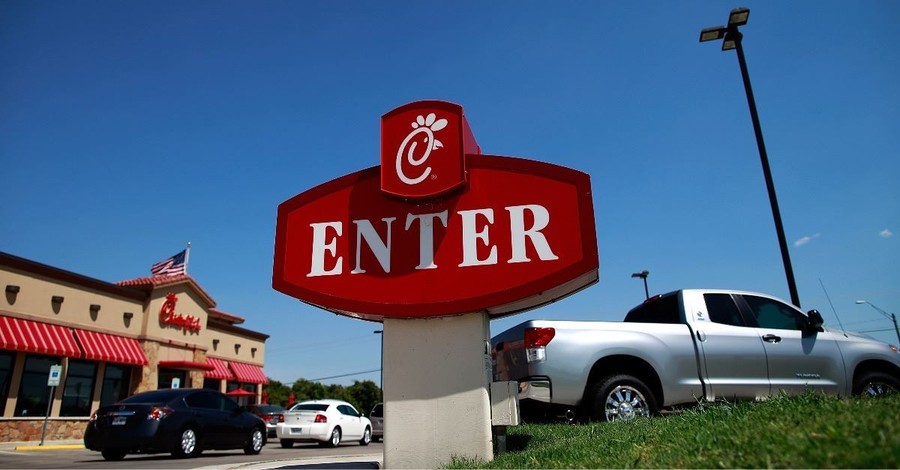 ---
The Federal Aviation Administration is investigating airports in San Antonio and Buffalo for religious discrimination after Chick-fil-A restaurants were banned from their facilities.
"The FAA notes that federal requirements prohibit airport operators from excluding persons on the basis of religious creed from participating in airport activities that receive or benefit from FAA grant funding," said a statement provided to Fox News.
First Liberty, a Texas-based law firm, said it filed a complaint with Transportation Secretary Elaine Chao in March after the San Antonio City Council voted to exclude the national food chain from the San Antonio International Airport. The Texas legislature also took swift action in response to the council vote, passing the so-called "Save Chick-fil-A" bill, which protects businesses from government action for exercising their religious rights. Gov. Greg Abbott is expected to sign the measure into law.
Keisha Russell, associate counsel for First Liberty, called San Antonio's action "blatant, illegal religious discrimination against Chick-fil-A."
"American business owners should not have to suffer because they want to operate their businesses in accordance with their religious beliefs," she said. "Few things are more un-American than government hostility against religion."
During its March 21 meeting over the Chick-fil-A application, one San Antonio City Councilman cited a "legacy of anti-LGBTQ behavior" in voting against the request.
New York Assemblyman Sean Ryan used similar language on Twitter a week later, chastising the Niagara Frontier Transportation Authority for entering into an agreement with Delaware North, a hospitality management company, to bring a Chick-fil-A there. In his tweet, Ryan said it was wrong for public entities to do business with the chicken chain because of its contributions to organizations that fuel "anti-LGBTQ rhetoric."
I'm disappointed in the @NFTA decision to bring a Chick-fil-A to the @BUFAirport. pic.twitter.com/zP0oIUOz3q

— Assemblyman Sean Ryan (@SeanMRyan149) March 29, 2019
A day later, the Assemblyman tweeted the Buffalo Chick-fil-A deal was dead.
Update: I applaud the decision that has been made to remove Chick-fil-A from plans for the Buffalo Niagara International Airport. Thank you to everyone who reached out to share their opinion. pic.twitter.com/HA5t1CjwkV

— Assemblyman Sean Ryan (@SeanMRyan149) March 29, 2019
LGBT activists have been targeting the restaurant chain for years, citing donations made by its charitable foundation to organizations that support biblical marriage in keeping with Chick-fil-A's long-held religious beliefs. Among those receiving funding, according to a liberal news site, were the Salvation Army, Fellowship of Christian Athletes and the Paul Anderson Youth Home, the Christian Post reported.
After news surfaced of the FAA probe, Chick-fil-A issued a statement saying it was not involved in the investigation. 
"Recent coverage about our company continues to drive an inaccurate narrative about who we are," the statement read. "We are a restaurant company focused on food and hospitality for all, and we have no social or political stance.
"We are grateful for all our customers and are glad to serve them at any time. We welcome and embrace all people, regardless of religion, race, gender, ethnicity, sexual orientation or gender identity."
Photo courtesy: Getty Images/Tom Pennington/Stringer