Lori Arnold
| ChristianHeadlines.com Contributor
| Friday, December 6, 2019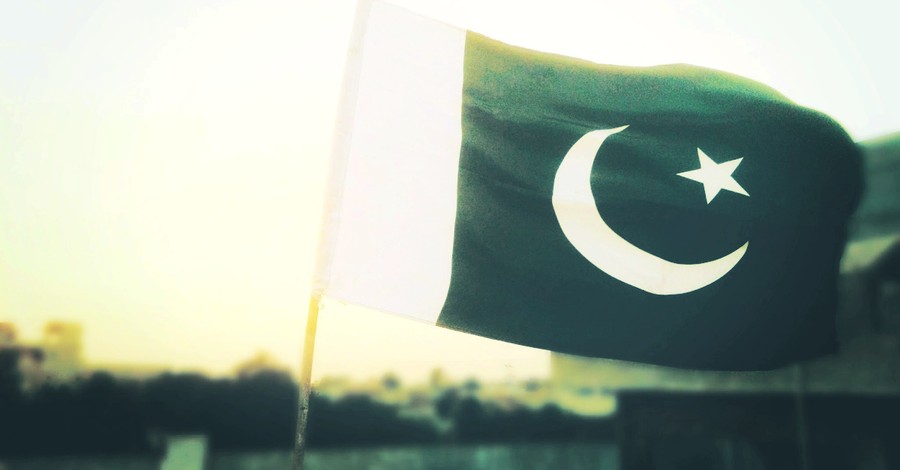 A 14-year-old Christian girl was abducted from her home outside of Karachi Pakistan, forced to convert to Islam and marry a Muslim man, according to her parents who have been pressing authorities for her return.
According to several published reports, three men staked out the Zia Colony home of teenager Huma Younus, waiting for her parents to leave before forcibly dragging her from the residence, neighbors said. The eighth-grader was then taken 370 miles away to Dera Gazi Khan, in the Punjab province of Pakistan.
Although the kidnapping happened in mid-October, it only recently attracted media coverage.
"Our daughters are insecure and abused in this country," Nagina, Huma's mother, told International Christian Concern(ICC). "They are not safe anywhere. We leave them at schools or home but they are kidnapped, raped, humiliated, and forced to convert to Islam."
Huma's parents tried to file a report with police the day of the kidnapping, but authorities refused to take action. After repeated attempts by the family, police finally filed a complaint two days later.
Several days after the kidnapping, Huma's parents received several documents, including a marriage certificate and papers saying the teen had converted to Islam. The man listed on the marriage certificate was Abdul Jabar, according to Asia News.
"The religious conversion documents are fake," Nagina maintains.
The couple filed an appeal to the Court of Justice in Sindh Province, where Huma was scheduled to appear at a Nov. 11 hearing but failed to show up.
"My daughter's life is in danger," Nagina said. "She could be tortured or killed. I beg the authorities to recover my daughter as soon as possible."
On Monday, representatives from the National Commission for Justice and Peace, Pakistan's Christian communities and other organizations staged a peaceful protest in front of the Karachi Press Club.
"Christian girls are being abused and forcefully converted," Father Saleh Diego, vicar general of the Archdiocese of Karachi and director of the National Commission for Justice and Peace, said. "The kidnappers are misusing religion for their motives and spoiling the lives of hundreds of young girls from the marginalized Christian community.
"Huma must be recovered with no further delay. This unethical and illegal practice must also be stopped and the kidnappers of Huma and other girls must be brought to justice and punished for their crimes."
Huma's case has highlighted an ongoing issue of human trafficking in Pakistan, where, according to ICC, 34 cases of abduction, forced conversions, rape and assault against Christian women and girls were reported during the first nine months of this year.
In an exclusive report published Tuesday by the Associated Press, the news agency acquired a list, compiled by Pakistani investigators, of 629 girls and women taken from within its borders and sold as brides to Chinese men and taken to China. The trafficking rings often exploit the country's poor and vulnerable, AP reports. Numerous sources said the minority status of Christians makes them a prime target for trafficking, sometimes at the hands of family or even religious leaders.
"Christians are targeted because they are one of the poorest communities in Muslim-majority Pakistan." AP reporter Kathy Gannon noted in her article. "The trafficking rings are made up of Chinese and Pakistani middlemen and include Christian ministers, mostly from small evangelical churches, who get bribes to urge their flock to sell their daughters. Investigators have also turned up at least one Muslim cleric running a marriage bureau from his madrassa, or religious school."
According to the news outlet, sources report the government has asserted "immense pressure" to curtail investigations.
"No one is doing anything to help these girls," an unnamed official told AP. "The whole racket is continuing, and it is growing. Why? Because they know they can get away with it. The authorities won't follow through, everyone is being pressured to not investigate. Trafficking is increasing now."
He said he was speaking out "because I have to live with myself. Where is our humanity?"
Photo courtesy: Sameer Akhtari/Unsplash
---
Lori Arnold is a national award-winning journalist whose experience includes 16 years at a daily community newspaper in San Diego and 16 years as writer-editor for the Christian Examiner. She owns StoryLori Media and is a member of the Evangelical Press Association.
---
---