John Paluska
| ChristianHeadlines.com Contributor
| Tuesday, October 20, 2020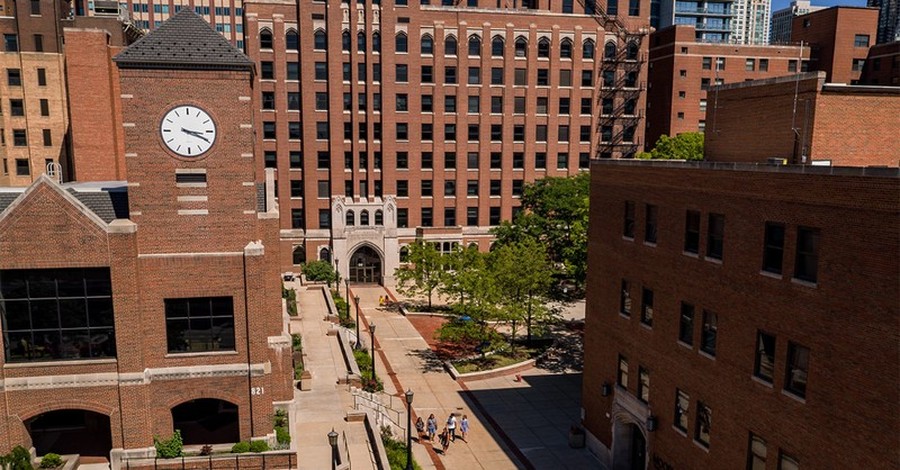 ---
A Change.org open letter petition written by students, alumni and parents of students and alumni of Moody Bible Institute says there is rampant sexual assault on the campus and that Moody Bible Institute has done very little to address the issue. The petition, which has over 2,600 signatures, was written to the President of the college, Mark Jobe, asking him to do something about the problem and stop trying to obscure it.
"While we have no desire to malign individuals out of spite, we feel it must be addressed that a few individuals who have been tasked with protection of Moody students have failed," The open letter petition reads.
The open letter states there have been instances of stalking and sexual assault, and says the leadership has done nothing to address it.
The open letter petition asks Moody Bible Institute to:
Create a process for Student and Alumni voices to be considered in the naming of a new Dean of Students to replace Dean Arens.
Replace Rachel Puente as the Title IX coordinator and create a process for Student and Alumni voices to be considered in the naming of a new Title IX coordinator.
Remove any Title IX decision-makers who also have disciplinary powers (as Title IX requires), and replace them with impartial members of our community who can evaluate Title IX claims without considering potential disciplinary measures for the reporter.
Annually publish Title IX complaints made, with identifying details redacted, in a way accessible to Moody students, Alumni, and parents.
The president has responded to the open letter petition and let the students know that he was deeply sorry and that this was a failure of the institution.
"As President of Moody Bible Institute, and an alum, I am committed to ensuring that all of our campuses are not only safe for all students, but also a place that takes seriously the voice of victims and follows through on dealing with abuse of any kind. If our community has failed to uphold that commitment in the past, I am profoundly sorry for the pain and wounds this may have caused students and their loved ones," Jobe wrote.
Photo courtesy: Moody Bible Institue
---
John Paluska has been a contributor for Christian Headlines since 2016 and is the founder of The Washington Gazette, a news outlet he relaunched in 2019 as a response to the constant distribution of fake news.