John Paluska
| ChristianHeadlines.com Contributor
| Monday, December 21, 2020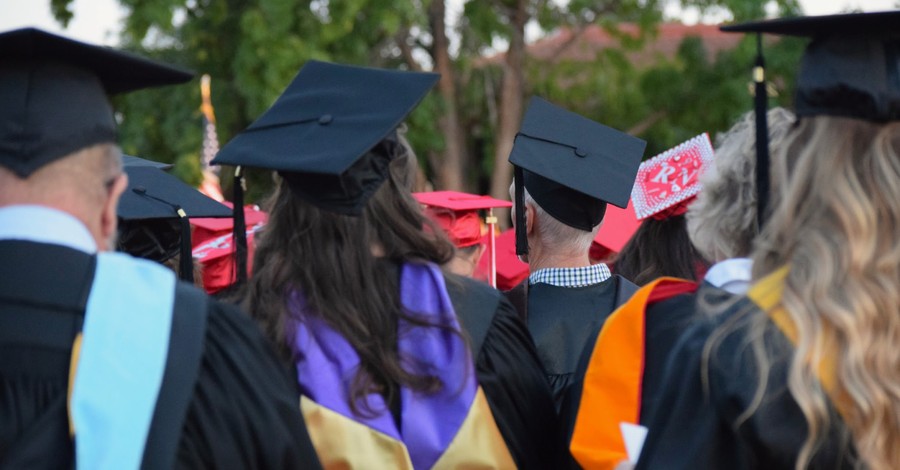 ---
In South Carolina, a school district just settled a lawsuit with the American Humanist Association over allowing hymns and prayers during a graduation ceremony, The Christian Post reports.
After filing a lawsuit against the Greenville County School District in 2013 over the use of prayers and hymns at a graduation ceremony, the lawsuit has finally come to an end. A court ruled that the school district must pay the group $456,000, but, in a settlement, the district agreed to pay $187,000.
In 2019, a judge filed a permanent injunction which barred the district from ever having a prayer "as part of the official program for a graduation ceremony."
"The district also shall not include an obviously religious piece of music as part of the official program for a graduation ceremony," wrote District Court Judge Bruce Hendricks. "The district and/or school officials shall not encourage, promote, advance, endorse, or participate in causing prayers during any graduation ceremony."
The agreed-upon settlement, however, states that students can make their own religious statements and as long as the schools distinguish that the religious statements are not endorsed by them, they can keep them.
Additionally, the settlement states that the schools cannot edit or write remarks for speakers. Further, one major win for free speech in the settlement was that teachers can not force students to stop having prayer groups and also can not stifle religious expressions during training sessions.
The school district responded in a statement saying, "Throughout this case, the School District has argued that students, like other citizens, have the right to free speech, including that of a religious nature. On this main point, Greenville County Schools successfully convinced the Court to uphold its consistent position on the central issue of protecting student speech and supported the district's belief that students should be allowed to speak from a religious or secular perspective at a graduation."
The American Humanist Association's legal director stated the settlement was great but wished they could have received the money they sued for as opposed to the reduced sum they were to be given from the settlement.
Photo courtesy: Jane Carmona/Unsplash
---
John Paluska has been a contributor for Christian Headlines since 2016 and is the founder of The Washington Gazette, a news outlet he relaunched in 2019 as a response to the constant distribution of fake news.