John Paluska
| ChristianHeadlines.com Contributor
| Thursday, October 15, 2020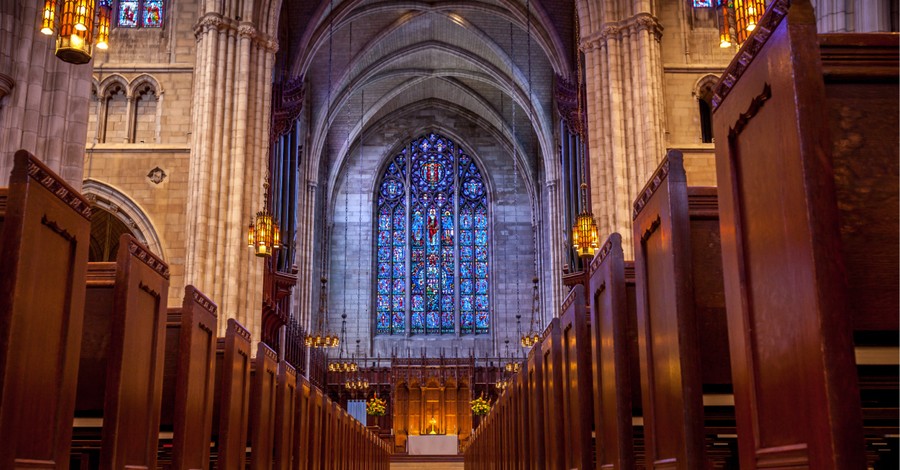 ---
In 2019, the Episcopal Church reported a decline in active and baptized members of the church compared to 2018. In 2018, there were 1.67 million members and 531,000 regular attendees, but those numbers dipped to 1.63 million and 518,000 respectively, The Christian Post reports.
The report also states that the Episcopal Church has lost 30 parishes over the year, and over the last 10 years the membership has dropped by almost 20 percent. Further, only 1 in 5 churches have reported a gain greater than 10 percent in new members in the last 5 years, and 42 percent of churches have reported a loss of members over the same time period.
The largest parish, located in Texas, has a membership of just under 10,000, but only roughly 1 in 10 churches have a membership greater than 500, with most churches (63 percent) having a membership ranging between 200-500.
However, all is not dim for the Episcopal church. The average pledge from church members went up $123 from last year, and it is up $461 from 5 years ago. The total amount of money given to the church currently stands at just over $1.353 billion, up from 1.328 billion in 2019. The revenue has also grown almost 2 percent (1.7 percent) from 5 years prior, which is a plus considering revenue fell by 0.4 percent when comparing 2018's numbers to 2014's.
The Christian Post also reports that, in addition to losing almost 20 percent of members in the last 10 years, roughly 1 in 4 active members have become less active, citing numbers from a second report from the church.
According to Jeffrey Walton, an Anglican program director with the Institute on Religion and Democracy, most of the attendance drops come from liberal dioceses in the church. He says one of the reasons for this is criticism of President Trump, stating "In the Episcopal Diocese of Washington, where Bishop Mariann Budde has assumed a higher public profile in the past year with pointed criticism of the U.S. President, membership dropped 1,657 (4.4%) while attendance dropped 441 (3.5%). Budde, who was recently asked to give a benediction at the Democratic National Convention, has been more candid in discussing ongoing decline than many of her peers in the House of Bishops."
Photo courtesy: ©Getty Images/Ryasick
---
John Paluska has been a contributor for Christian Headlines since 2016 and is the founder of The Washington Gazette, a news outlet he relaunched in 2019 as a response to the constant distribution of fake news.