John Paluska
| ChristianHeadlines.com Contributor
| Monday, February 8, 2021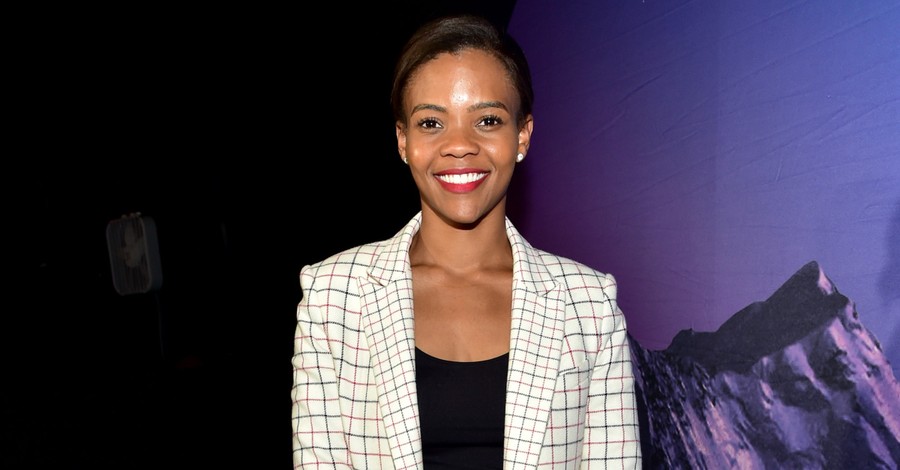 ---
Outspoken Black Conservative Candace Owens is thinking of running for President in 2024, Fox News reports.
On Saturday, Owen's tweeted, "I love America. Thinking about running for President." The post garnered much popularity with more than 26,000 retweets and 245,000 likes.
I love America. Thinking about running for President. 🇺🇸

— Candace Owens (@RealCandaceO) February 6, 2021
Owens also already received a volunteer for Vice President on Twitter from former two-time baseball player Aubrey Huff, who replied "If you do it, I'll be your VP!"
If you do it I'll be your VP!

— Aubrey Huff (@aubrey_huff) February 7, 2021
Owens, who is 31, would seemingly be old enough to run by 2024.
Owens got her start working for Turning Point USA after abandoning the Democratic Party, which she calls a "plantation" due to what she said is their past of fighting to preserve slavery through legislation during the Civil War and later maintaining segregation and voter suppression.
In a video on her YouTube channel titled "How to Escape the Democrat Plantation", Owens explains how and why she left the Democratic Party, which she views as a party that has enslaved Black people by promising them endless niceties and then completely turning their back on those promises and continuing the business-as-usual that has hurt Black people for centuries.
Though Owens is known for her work with Turning Point USA and being an ardent Trump supporter, often explaining how she views the President is not a racist because his policies, including criminal justice reform and freeing up the economy, she is also known for starting the Blexit Foundation along with Black pundit Brandon Tatum.
According to a statement on the group's website, the Blexit movement seeks "to educate minorities across America about the history of our great country by highlighting the principles of the Constitution of the United States and the importance of self-reliance. The two believe it is time to take criminal justice reform seriously to stop the over-incarceration of minorities, to build strong families in the minority communities, and to value the life and the sanctity of every individual."
Some have compared Owens to the revered black voice Booker T. Washington for her push to help Black people become entrepreneurial and self-reliant.
In a profile piece, The Washington Post said of her, "Owens's belief in the value of personal responsibility derives from Booker T. Washington, who called for Black self-reliance and a strong work ethic."
Additionally, she has stated her admiration of the revered Black abolitionist and natural rights proponent Frederick Douglass, calling him one who "fights for the rights of the individual."
Photo courtesy: ©Getty Images/Moses Robinson/Stringer
---
John Paluska has been a contributor for Christian Headlines since 2016 and is the founder of The Washington Gazette, a news outlet he relaunched in 2019 as a response to the constant distribution of fake news.