John Paluska
| ChristianHeadlines.com Contributor
| Wednesday, March 10, 2021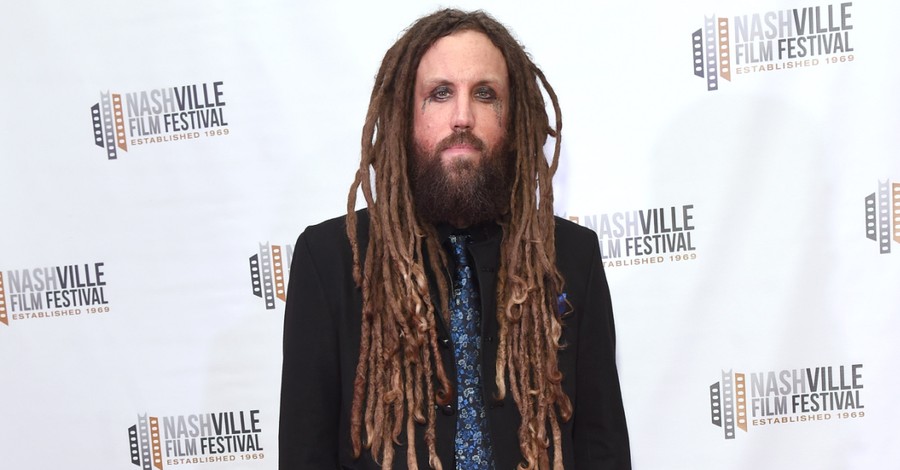 Korn may have a reputation for being of the devil among Christian circles, but this is not the case.
According to ChurchLeaders, lead singer Brian Welch says he is not only a Christian, but he has been preaching the gospel to anyone who will listen. He shared that he "had an experience" in his house where he felt Christ come into his house. At that moment, he became a Christian and became "obsessed with Christianity," he said in a podcast with Heavy Metal band Machine Head's Rob Flynn. "I had to come out of that and find normalcy because there's nothing worse than a freakin' irritating religious person shoving it down your throat," he told Flynn in the interview.
Korn's lead singer has also prayed with fans in the lobby after performances, and there's a video of one such moment with author and pastor Todd White. However, he says there are still religious protesters outside the concerts who say Korn is of the devil. After realizing he had become something of a religious zealot himself, Welch told Flynn in the podcast, "I'm just glad I got through it…and I have a lot of peace and rest for my soul." To which Flynn responded, "that's awesome man."
Welch also made a documentary about his experience starting as a drug-addicted singer who found God and now has a good relationship with his daughter. The documentary, titled Loud Krazy Love, was meant to show Christians and nonbelievers that Christians can be open about how imperfect they are, because Christ is perfect and the solution to our problems. "Nowadays, you can show that you're a complete mess without God and that He's the one that's perfect, not you, and that you don't judge others," he said.
Welch left Korn in 2005 after becoming a Christian but came back in 2013. Other members of Korn have also become Christians since Welch's departure and eventual return to the band.
Photo courtesy: ©Getty Images/Jason Kempin/Staff
---
John Paluska has been a contributor for Christian Headlines since 2016 and is the founder of The Washington Gazette, a news outlet he relaunched in 2019 as a response to the constant distribution of fake news.
---
---