John Paluska
| ChristianHeadlines.com Contributor
| Wednesday, June 9, 2021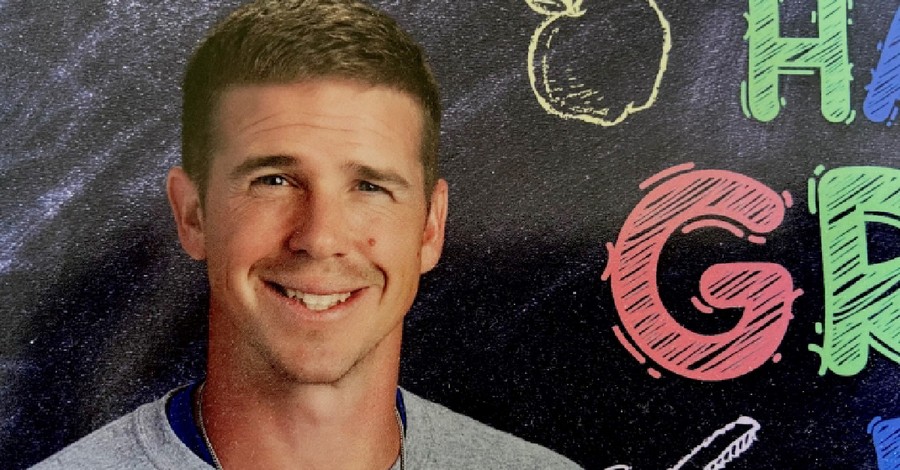 ---
A teacher in Virginia has won a lawsuit in the Loudoun County Circuit Court against the Loudoun County School System through Alliance Defending Freedom after the district's administration placed him on leave for opposing measures that would promote transgender ideology in local schools.
Byron Tanner Cross, a physical education teacher at Leesburg Elementary School, sued the Loudon County School Board last week for penalizing him for voicing concern about two proposed policies.
The Circuit Court agreed with him and halted the School System's actions against Cross. Alliance Defending Freedom's Michael Farris commented on the court's decision in a statement, saying, "we are pleased at the court's decision to halt Loudoun County Public Schools' retaliation against Tanner Cross while his lawsuit continues. Educators are just like everybody else—they have ideas and opinions that they should be free to express. Advocating for solutions they believe in should not cost them their jobs."
In another statement, Alliance Defending Freedom Senior Counsel Tyson Langhofer added, "The school district favors a certain set of beliefs on a hotly contested issue, and it wants to force Tanner to cry uncle and endorse them as well."
According to ADF, during a school board meeting, Tanner expressed his concern for pupils who suffer with gender dysphoria and, citing his faith, asserted that he would not "affirm that a biological boy can be a girl and vice versa."
The proposed Loudoun County Public Schools' policies would force teachers like Tanner to violate their beliefs by compelling them to address "gender-expansive or transgender students" with their preferred pronouns rather than those consistent with their biological sex.
Cross was placed on administrative leave with pay two days after the meeting "Pending an investigation of allegations that [he] engaged in conduct that had a disruptive impact on the operations of Leesburg Elementary School."
Cross is not the first Virginia public school teacher to face disciplinary actions over transgender and gender identity issues in the classroom.
In 2019, Peter Vlaming, a high school French teacher, sued the West Point School Board for terminating him for using a transgender student's name instead of their preferred pronouns.
Photo courtesy: ©Alliance Defending Freedom
---
John Paluska has been a contributor for Christian Headlines since 2016 and is the founder of The Washington Gazette, a news outlet he relaunched in 2019 as a response to the constant distribution of fake news.