John Paluska
| ChristianHeadlines.com Contributor
| Monday, November 2, 2020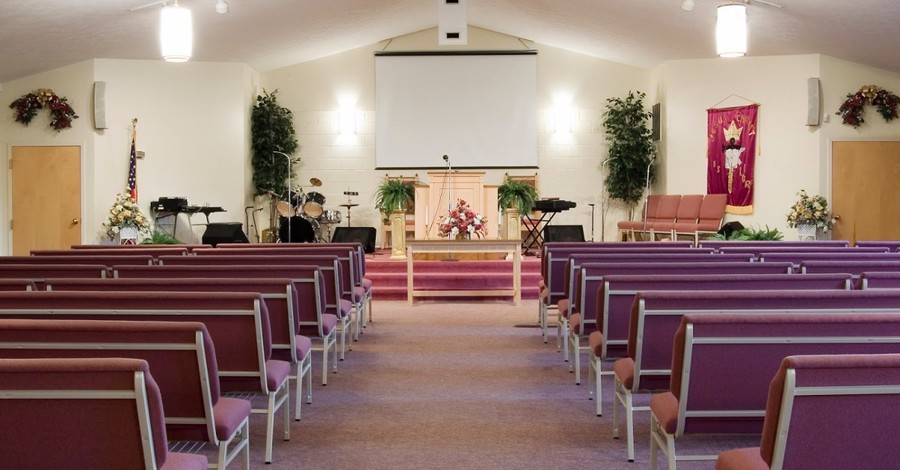 ---
In a comparative survey of pre-COVID and post-COVID church attendance and other questions among Americans, the American Bible Society and the Barna Group found some church attendance has plummeted.
Due to the shuttering of churches from COVID-19 lockdowns, church attendance has plummeted, the 2020 State of the Bible report found. Just 32 percent of Bible users were still attending churches by June of 2020, whereas 49 percent were attending in January before the lockdowns.
But that isn't all the survey found. When asking the general public, a full 65 percent of people agreed that the Bible, Koran, and Book of Mormon are all expressing the same spiritual truths. Further, just over half (52 percent) of all self-proclaimed practicing Christians disagreed with the statement that the Bible, Koran, and Book of Mormon all teach the same spiritual truths.
In addition to this, just over 1 in 3 Americans (34 percent) report they never use the Bible and only 31 percent said they read the bible at least once a week.
Forty percent read the Bible even less reporting that they read the Bible at least once a month. Perhaps most interesting, though, is a full 1 in 10 (11 percent) Americans said they use their Bible less than once a year.
However, nearly 8 in 10 Americans own a Bible and 68 percent of Americans believe the Bible contains everything a person needs to know to live a meaningful life.
Fifty-nine percent of Americans, roughly 3 out of every 5 people, wished they used their Bible more often.
Additionally, 64 percent of Americans stated their bible reading has stayed about the same. But roughly 1 in 3 Americans (31 percent) believe the Bible is the inspired, inerrant word of God.
But among those who are "Bible-centered," 57 percent report having no frustrations with Scripture, with the Bible-friendly and Bible-engaged people also showing relatively high scores of people with no frustrations with Scripture.
One of the biggest qualms of the Bible-centered group was not having enough time to use the Bible, which only 14 percent reported having difficulty doing so.
This shows that, even in a time of unprecedented shuttering of the church, those who cling to the Bible still found time to keep learning and growing in the knowledge of God.
Photo courtesy: ©Getty Images/Beright
---
John Paluska has been a contributor for Christian Headlines since 2016 and is the founder of The Washington Gazette, a news outlet he relaunched in 2019 as a response to the constant distribution of fake news.