John Paluska
| ChristianHeadlines.com Contributor
| Tuesday, December 22, 2020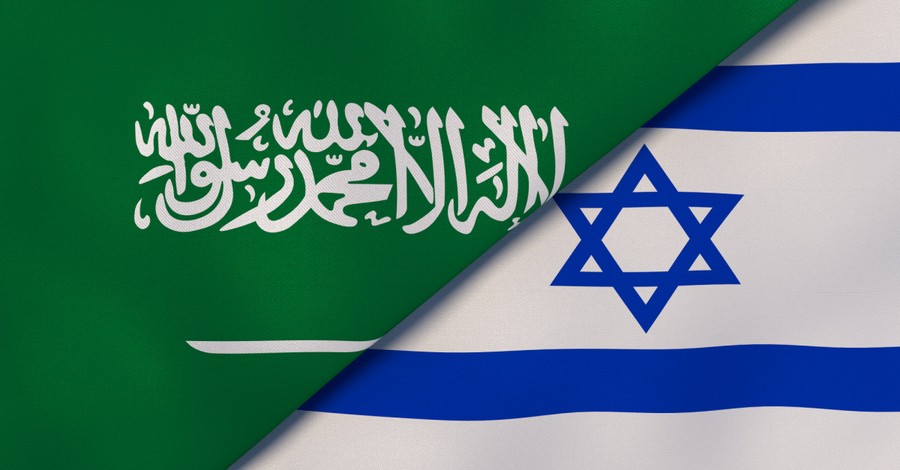 ---
During President Trump's time in office, he has helped to broker diplomatic agreements between Israel and several Arab nations – the United Arab Emirates, Bahrain, Sudan and Morocco. Each of these countries decided to normalize relations with Israel. Recent reports have also hinted that Saudi Arabia may also be considering normalizing relations with the Jewish state.
This responsibility, however, will likely fall to presumed President-Elect Joe Biden.
According to Fox News, the only major countries and people groups left to normalize relations with Israel are the Palestinians and Saudi Arabia.
When Trump began working on diplomatic deals, only Jordan and Egypt had signed peace agreements with Israel, now the United Arab Emirates, Bahrain, Sudan and Morocco all also signed peace accords with the country.
Further, Saudi Arabia has split down the middle on joining Israel after Trump's diplomatic deals. This is the closest the country has been in many years of coming to a peace agreement with Israel. The main rift comes from the current leader, Salman, and his son. Salman wants to support the Palestinians while Salman's son thinks Israel has much more to offer.
According to Mitchell Bard, a foreign policy analyst and the director of the American-Israeli Cooperative Enterprise, establishing amicable relations between the nations will be challenging. One of the reasons is antisemitism among Arab countries and especially the Palestinians, Fox News reports.
According to the official website of the Saudi Supreme Commission for Tourism, up until 2004, it was the official policy stance of Saudi Arabia to deny visa applications for Jewish people.
Further, in 2001, the Saudi Arabian interior minister blamed the Jewish people for manipulating the 9/11 attacks. He reportedly stated, "We know that the Jews have manipulated the Sept. 11 incidents and turned American public opinion against Arabs and Muslims. ... We still ask ourselves: Who has benefited from Sept. 11 attacks? I think they [the Jews] were the protagonists of such attacks."
This comes at a time where anti-Semitism is on the rise globally. According to the New York Times, the Anti-Defamation League, a leading anti-hate organization working to stop the unequal treatment of Jewish people, reported a 12 percent jump in attacks against Jewish Americans this year.
Related:
Trump Announces Morocco as 4th Arab State to Normalize Relations with Israel
Photo courtesy: ©Getty Images/Maksym Kapliuk
---
John Paluska has been a contributor for Christian Headlines since 2016 and is the founder of The Washington Gazette, a news outlet he relaunched in 2019 as a response to the constant distribution of fake news.