John Paluska
| ChristianHeadlines.com Contributor
| Monday, March 22, 2021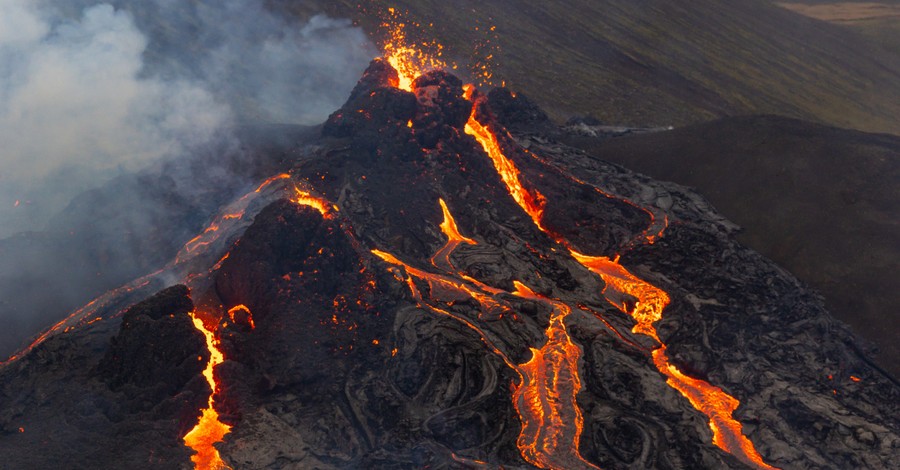 ---
As a result of multiple earthquakes hitting the Reykjanes Peninsula in Iceland, a volcano that had been dormant for approximately 6,000 years erupted on Friday, March 19, 2021, causing poisonous gases to be released into the air.
According to CBS News, due to the poisonous gases, the local government told citizens to stay inside their homes until the gases clear. Though the hot lava could be seen flowing from the volcano. This eruption is the first eruption experienced in the entire region for the last 781 years, according to CBS News.
However, Iceland's meteorological service contradicted the police, stating there are likely not many hazardous gases in the air unless one was near the eruption site. They reportedly claim that there was not much volcanic ash detected but there's a high level of hazardous gas near the eruption site. They also reported that the volcanic activity had "somewhat subsided" by Saturday, CBS News reported.
Iceland's meteorological service stated on Twitter, "The eruption is small and the volcanic activity has somewhat decreased since yesterday evening. The eruptive fissure is appr. 500 - 700 m long. The lava area is less than 1 km2. Lava fountains are small and lava flows are currently a very local hazard."
The reddish hue the volcano cast on the cloudy night sky was documented by Twitter users.
According to CBN News, the area has experienced at least 15,000 earthquakes in the last few weeks, with Live Sciencereporting that Icelanders have been waking up to an earthquake a day for more than one week. However, most of the earthquakes have been very minor according to the science news outlet. Further, they state, scientists have been warning that the increase in earthquakes could lead to volcanoes erupting. So it makes sense this volcano finally erupted as a response to all the earthquakes happening in the region.
Photo courtesy: ©Getty Images/Stringer
---
John Paluska has been a contributor for Christian Headlines since 2016 and is the founder of The Washington Gazette, a news outlet he relaunched in 2019 as a response to the constant distribution of fake news.