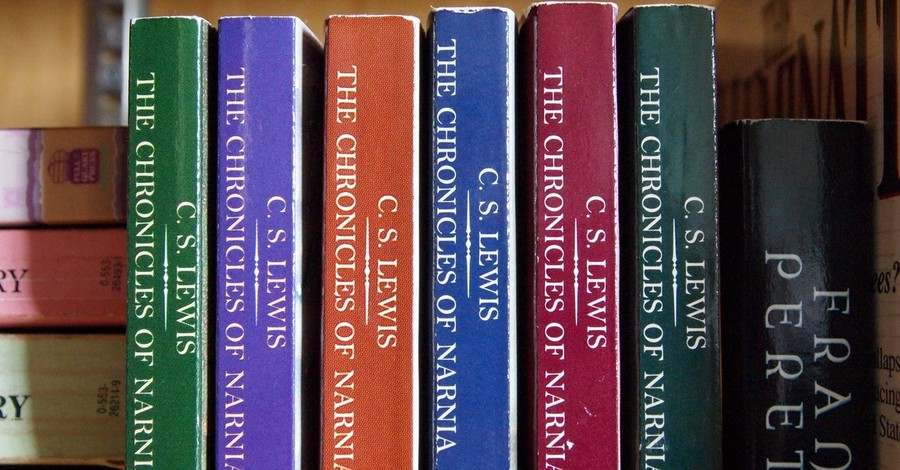 The Museum of the Bible in Washington D.C. is taking visitors 'beyond the wardrobe' and into the world of CS Lewis' Narnia at an interactive event.
A summer performance of one of the Narnia tales, 'The Horse and His Boy,' is being presented by the museum at the World Stage Theater from June until August 6. At the same time, an interactive walk-through event is open from 10 am to 11 pm.
Visitors will see props and memorabilia used in Narnia films and stage productions. That includes the White Witch's dress from the first movie, The Lion, The Witch and The Wardrobe. The letters of Mr. Tumnus and Mr. Beaver's dam are among the other highlights. Watch a commercial video of the experience here.
"We are so excited to have created a family-friendly space where people of all ages can experience the magical world of Narnia and really feel like kids again," said Harry Hargrave, CEO of The Museum of the Bible. "We think it's the perfect pairing for this summer's encore performances of C.S. Lewis's 'The Horse and His Boy.'"
Tickets cost $7.99 for Beyond the Wardrobe and $11.99 for the VIP experience, which can be added to any general admission museum ticket.
It takes about 15 minutes for the general experience and 45 minutes for the VIP experience, available only during Thursday to Sunday evening shows, starting at 5:30 pm.
The Museum of the Bible is an educational institution tasked with inviting people to engage with the transforming power of the Bible. Since opening in November 2017, the museum's 430,000 sq ft building in Washington, D.C., has displayed fascinating artifacts for the past 4,000 years in Biblical history.
More information is available on the museum's website.
Related:
Museum of the Bible to Stage Production of C.S. Lewis' The Horse and His Boy

Photo courtesy: Pexels/Pixabay
---
Christopher Eyte lives with his wife Céline and three children in Swansea, Wales, UK. He has worked as a journalist for many years and writes his own blog (hislovefrees.life) encouraging others in their walk with Jesus. He became a Christian in February 2002, after a friend explained God's amazing grace!
---
---