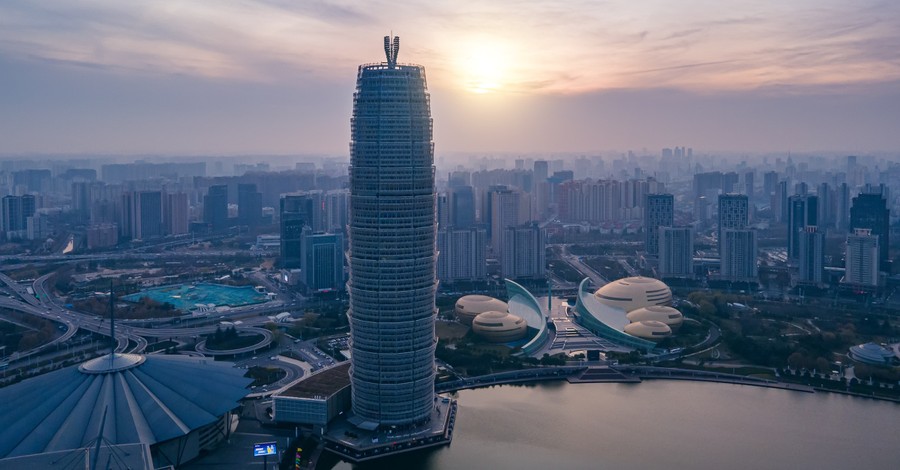 A crackdown on spiritual activities is forcing Chinese Christians in the Henan province to apply online for permission to attend church.
The 'Smart Religion' requirements app created by the Henan provincial religious department does not have a legal basis, China Aid reports. There has been a drop in numbers attending churches because of the introduced measures.
Henan has a large Christian population, and believers must now register and make appointments for any religious activity via the 'Smart Religion' application. It was created by the Ethnic and Religious Affairs Commission of Henan Province. Muslims and other religions have also been affected by the same controlling directive.
According to China Aid, those registering first need to choose the intended religious venue and no key search words are allowed, such as 'Christianity' or 'Catholicism.'
Personal information is then inputted to make a reservation: name, date of birth, phone number, ID number, permanent residence, and occupation. Church attendees must also give a reservation code and have their bodily temperature checked. Older people would be guided by officials in using the mobile phone application.
The authoritarian innovation had its origins in August 2022. The Ethnic and Religious Affairs Bureau of Puyang County in Henan and the Henan Billion Second Electronic Technology Co Ltd both signed a project contract for the 'Construction of an Independent Command Platform for the Management of Smart Religion.'
The notion of an extensive data management system for managing religions was also discussed at a symposium in Henan in July 2020. The subsequent digital platform that evolved from that event uses artificial intelligence, electronic maps, big data, mobile web and 720-degree VR panoramic map.
The motives behind the digital control of religion in Henan were made clear on February 24, 2023. Henan Daily reported that Zhang Leiming, a member of the Standing Committee of the Henan Provincial Party Committee and head of the United Front Work Department, visited the Provincial Ethnic and Religious Committee.
Leiming reportedly said it was necessary to strictly and comprehensively manage religion in order to unify and guide most religious believers into following the Chinese Communist Party with total commitment.
Photo courtesy: ©Getty Images/Xijian
---
Christopher Eyte lives with his wife Céline and three children in Swansea, Wales, UK. He has worked as a journalist for many years and writes his own blog (hislovefrees.life) encouraging others in their walk with Jesus. He became a Christian in February 2002, after a friend explained God's amazing grace!
---
---