Kayla Koslosky
| ChristianHeadlines.com Editor
| Wednesday, March 6, 2019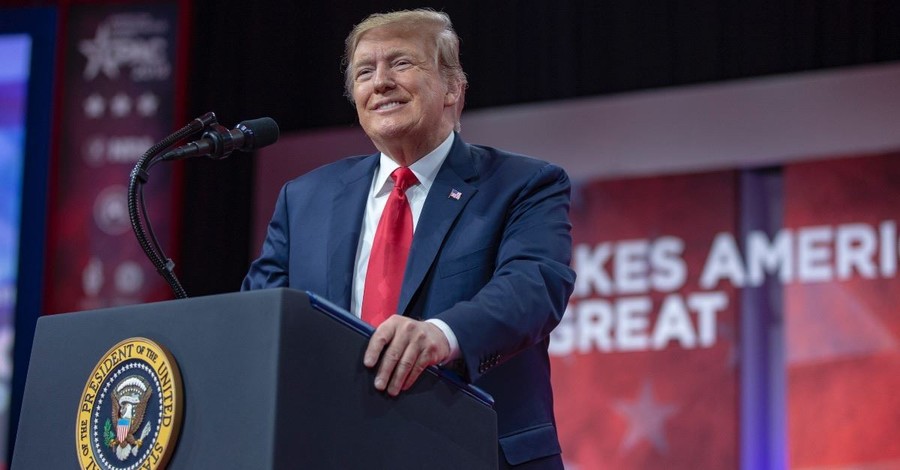 Just days after a conservative man was punched in the face on the University of California Berkley campus, President Trump announced that he will be signing an executive order, demanding colleges protect free speech.
During his speech at the Conservative Political Action Conference, President Trump ensured the people in the room that he was in the business of protecting people's constitutional rights. He said, "Today I'm proud to announce that I will be very soon signing an executive order requiring colleges and universities to support free speech if they want federal research funding."
He continued as the crowd erupted with applause, "If they want our dollars, and we give it to them by the billions, they've got to allow people like Hayden and many other great young people and old people to speak."
During his speech, President Trump invited Hayden Williams – the victim of the assault on the U.C. Berkeley campus last week – to join him on stage.
Trump said, "I turned on my television the other day and I saw somebody that was violently punched in the face, and I said that's disgusting." 
He continued, "The man's name is Hayden Williams." 
Trump welcomed Williams to the stage where he applauded his ability to "take a punch."
Trump said, "Ladies and gentlemen, he took a hard punch in the face for all of us. And we can never allow that happen."
According to the Washington Post, the National Science Foundation reported that colleges and universities receive approximately $26 billion a year in grant money to conduct research. After President Trump signs the executive order, if colleges and universities do not support students' free speech – regardless of political alignment or religious belief – their funding could be in jeopardy.
According to the Chicago Tribune, the specifics of the order have yet to be released and it is unknown when President Trump will sign it. 
Photo courtesy: Getty Images/Tasos Katopodis/Stringer
Video courtesy: Global News
---
Did you know you can get Christian Headlines flash briefings on Amazon Alexa?
---
---