Amanda Casanova
| ChristianHeadlines.com Contributor
| Updated: Mar 01, 2019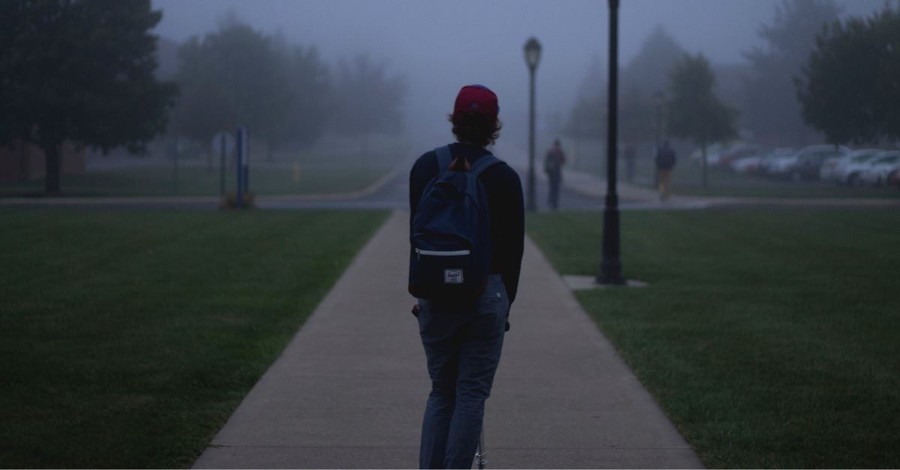 Police in California have a felony warrant out for the man who assaulted a student last week on the University of California-Berkeley campus.
Last week, Hayden Williams was helping to set up a recruitment table for the conservative campus group, Turning Point USA, when an argument started between two other men.
Williams began filming the argument with his phone. In another video taken by a bystander, one of the men is shown knocking over the recruitment table and punching Williams in the face.
The attacker left before police arrived, according to CBN News.
"College campuses have become increasingly unsafe for conservatives," Charlie Kirk, the founder and executive director of Turning Point USA, told Fox News. 
"Our amazing Turning Point USA team was talking and then confronted by the hateful left which resulted in the assault and punching in the face just because of a difference of opinion. If the attacker was wearing a MAGA hat, this would be classified as a hate crime and all over every news channel."
Williams told CBN News that he is not a member of the Turning Point group, but a Leadership Institute field representative. He says he is still recovering from the attack. He claims he was assaulted because he and other students had printed signs criticizing what he called the "Jussie Smollett hate crime hoax."
"This time it was me. Tomorrow, it could be your kids, or grandkids," Williams said. "So, this is a real problem that we need to address as a country."
Donald Trump Jr., President Donald Trump's son, also voiced his concern about the attack.
"Wonder if it would be the same if a conservative beat up a leftist on the Berkeley Campus?" he wrote on Twitter. "Conservatives call out Berkeley police for lack of arrest one week after campus assault on activist."
Photo courtesy: Alex Jones/Unsplash
---
---