Amanda Casanova
| ChristianHeadlines.com Contributor
| Updated: Nov 06, 2018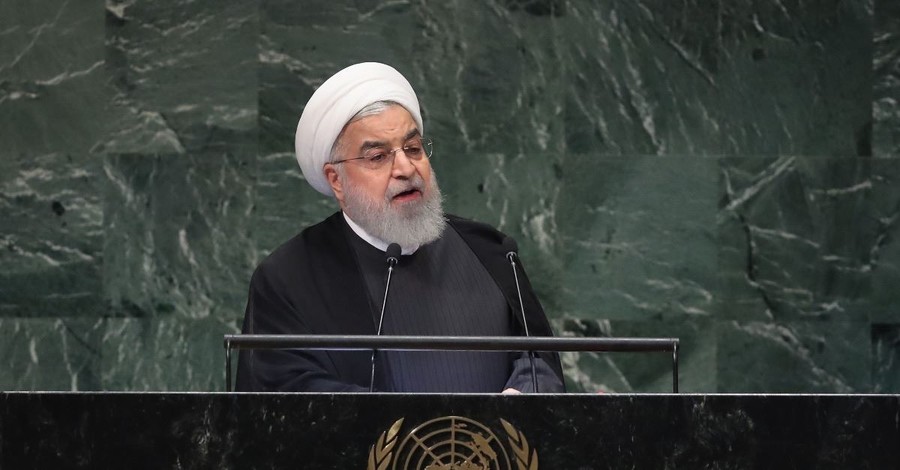 Iranian President Hassan Rouhani said "a war situation" is impending as the U.S. extends sanctions on the country.
According to the Associated Press, the sanctions stop economic benefits for Tehran. The sanctions had been initially removed under a 2015 nuclear deal, but this week, the Trump administration reinstated those sanctions.
As the sanctions were announced, Iranian state TV aired footage of its air defense systems and anti-aircraft batteries and footage of a missile shooting down a drone. The military said they were defense drill demonstrations.
"We are in the war situation, " Rouhani said. "We are in the economic war situation. We are confronting a bullying enemy. We have to stand to win."
"Yesterday, Saddam was in front us, today Trump is front of us. There is no difference. We must resist and win," he said.
According to the Associated Press, the national currency of Iran is down.
Meanwhile, the U.S. says the sanctions are meant to push the country to change many of its policies.
"We are working diligently to make sure we support the Iranian people and that we direct our activity towards ensuring that the Islamic Republic of Iran's malign behaviour is changed," US Secretary of State, Mike Pompeo, told Fox News on Sunday.
"That's the goal, that's the mission, and that's what we will achieve on behalf of the president."
According to the BBC, the U.K., Germany and France have all objected to the sanctions.
Photo courtesy: Getty Images/John Moore/Staff
---
---