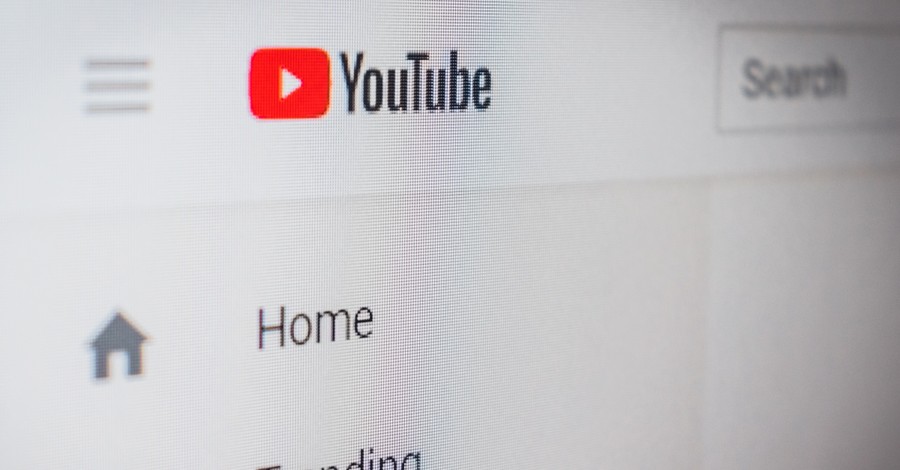 YouTube has removed a recent sermon by Pastor John MacArthur in which he talks about biblical sexuality and asserts that God made humans as "male and female."
According to CBN News, MacArthur, who leads Grace Community Church in Los Angeles, CA, preached a sermon as part of a nationwide protest against a new Canadian law banning conversion therapy.
"There is no such thing as transgender," MacArthur said at the pulpit on Sunday. You are either XX or XY, that's it. God made man male and female. That is determined genetically, that is physiology, that is science, that is reality."
"On the one hand, the reality of that lie and deception is so damaging, so destructive, so isolating, so corrupting that it needs to be confronted, but on the other hand, that confrontation can't exaggerate what already exists, which is a sense of feeling isolated in relationships," he added.
Pastors and church leaders expressed concern that the broad language in Canada's C-4 Bill, which went into effect on January 8, could lead to the prohibition of sermons on biblical sexuality.
According to Liberty Coalition Canada, the bill's wording is so broad that it could enable "the criminal prosecution of Christians who would speak biblical truth into the lives of those in bondage to sexual sins like homosexuality and transgenderism."
In protest of the law, MacArthur and 4,000 other pastors took to the pulpit on Sunday and preached on biblical sexuality. According to conservative commentator Todd Starnes, YouTube removed MacArthur's sermon from its platform and rendered the message as "hate speech."
"Our team has reviewed your content, and, unfortunately, we think it violates our hate speech policy," YouTube said in a statement, according to Starnes.
"We've removed the following content from YouTube: 'There is no such thing as transgender. You are either XX or XY. That's it. – Pastor John MacArthur.'"
Starnes noted in his blog that YouTube's removal of MacArthur's sermon affirms "the Canadian law by banning any opposition to transgenderism on their platform."
Jenna Ellis, special counsel for the Thomas More Society, who successfully represented MacArthur when L.A. County attempted to shut down Grace Church for defying COVID-19 lockdown restrictions, slammed the video-sharing platform for censoring MacArthur's sermon.
"The big tech oligarchy in the United States is implementing the equivalent of Canada's insane law by censoring truth and the right of pastors to teach the Bible," she told me. "If Americans don't stop big tech, this new Regime will circumvent the Constitution to foreclose our fundamental rights to speak and exercise religion, and the impact will be devastating."
"I stand with John MacArthur and all pastors across the world who are simply standing firm and teaching biblical truth, and I will continue to fight to protect the Church in America," she continued.
Photo courtesy: Christian Wiediger/Unsplash
---
Milton Quintanilla is a freelance writer and content creator. He is a contributing writer for Christian Headlines and the host of the For Your Soul Podcast, a podcast devoted to sound doctrine and biblical truth. He holds a Masters of Divinity from Alliance Theological Seminary.
---
---