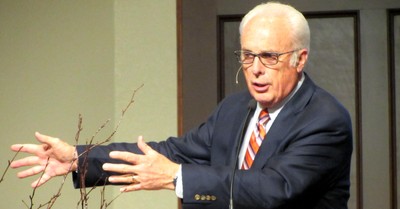 During last week's 2023 G3 Annual Conference, hundreds of attendees were evacuated from the venue due to a bomb threat.
The report of the bomb threat took place last Friday prior to a screening of the film "The Essential Conference," produced by Grace Productions, a ministry of Grace Community Church led by pastor John MacArthur.
"I was mic'd up and ready to go on to talk about the Essential Church movie, and a bomb threat came into the building. G3's been evacuated. Interesting timing @JennaEllisEsq @ArlenysBuckelew," Shannon Paul Halliday, the writer and director of "The Essential Church," wrote on X, formerly Twitter.
According to Church Leaders, security later apprehended a male suspect and turned him over to the police.
Jenna Ellis, a lawyer for MacArthur and Grace Community Church, told Church Leaders, "I'm very glad to hear the situation was managed and everyone attending is safe. I hope G3 will afford Grace Productions another opportunity to show 'The Essential Church' movie because every Christian needs to see this important documentary and prepare to stand firm in the future for God against tyranny.