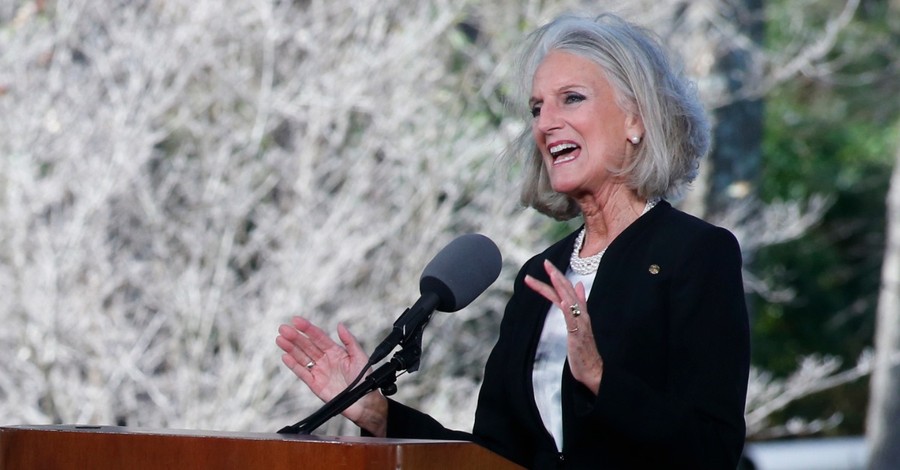 Evangelist Anne Graham Lotz, the daughter of the late evangelist Billy Graham, is urging Christians to look to God as the ultimate authority despite the decline in morals across the nation.
Lotz, the founder of AnGeL Ministries, was a featured speaker at the Family Research Council's Pray Vote Stand Summit at First Baptist Atlanta last Thursday.
During her speech, Lotz likened the United States to the nation of Judah, which neglected to thank God for its blessings and prosperity, causing the Lord to send the prophet Isaiah to condemn the people for their sins and lead them back to God.
She then recalled how she threw away a gift that her late mother, Ruth Graham, gave her because she didn't like how it was wrapped.
"I had thrown away a priceless treasure because I didn't like the way it was wrapped," she said after revealing that the gift was a gold ring that was part of the pavement of Queen Esther's palace.
"Are we in danger of concentrating on the wrapping and the brown paper packages that show up and missing the treasure that's on the inside?" she asked, noting that the nation is "under attack."
"Has there ever been a time like this where there is a brown package showing up at every level, every angle, every place? It's stunning what is going on in this state, in our nation, in our world, and I expect, in your own life," she continued.
According to The Christian Post, Lotz contended that the sins listed in the book of Isaiah are still relevant today.
"A nation that, in a way, like Judah, we're a covenant nation dedicated to the glory of God by President George Washington when he was first inaugurated, and we've rejected God. We've turned away from Him," she said.
"And we've had more than 52 years of relative peace and prosperity, but instead of using that time to draw near to Him, to live out our national life in gratitude for His blessings, acknowledging that all blessings come from Him, we've turned away from Him."
Lotz stressed that the church needs a "fresh vision of Jesus," just like Isaiah when he saw the Lord on the throne in Isaiah 6.
She then asked the crowd what had led them away from trusting the Lord and His sovereignty.
"Are you personally doubting that Jesus is in control when your child comes home from school and says he has transitioned into a different gender?" she asked. "Do you say, 'Jesus, really? Are you on the throne?'"
Referring to the 2022 midterm election, Lotz also encouraged believers to remember that Jesus is the ultimate authority, regardless of whoever is in office.
"When we pray, we need to remember that we are appealing to the highest authority that there is in the universe," she said. "One who is in charge, one who gives us His attention. And not only was He high, He was exalted."
She ended her speech by praying for revival across the nation and in everyone's lives.
"Please, God, it's the only answer, other than your return," Lotz said. "So we do pray, even so, come, Lord Jesus, and it's in your name and in your glory that we pray, Amen."
Related:
'The Results Are Concerning': Franklin Graham Expresses Concern over Results of New Pastoral Survey
Franklin Graham Preaches the Gospel to over 17,000 in First-Ever Evangelistic Event in Mongolia

Photo courtesy: ©Getty Images/Brian Blanco/Stringer
---
Milton Quintanilla is a freelance writer and content creator. He is a contributing writer for Christian Headlines and the host of the For Your Soul Podcast, a podcast devoted to sound doctrine and biblical truth. He holds a Masters of Divinity from Alliance Theological Seminary.
---
---