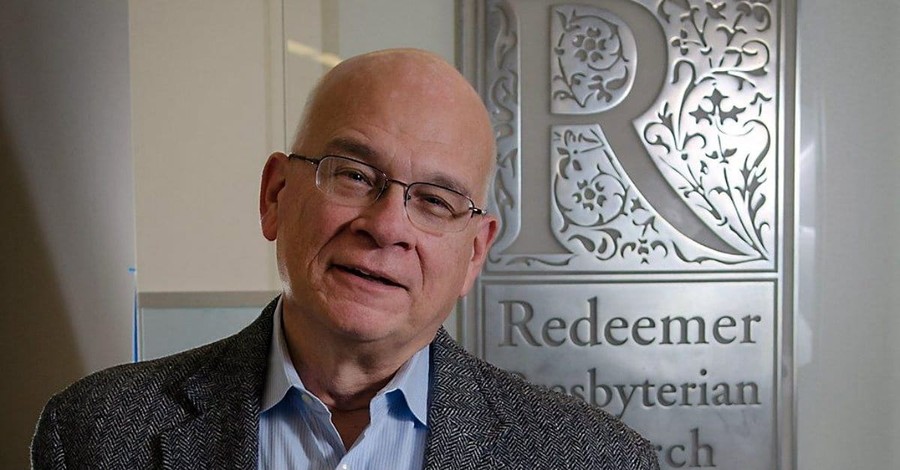 Tim Keller, a well-known speaker, theologian and author is calling for prayer following his diagnosis with pancreatic cancer.
"Less than three weeks ago I didn't know I had cancer," Keller wrote on social media. "Today I'm headed to the National Cancer Institute at the [National Institutes of Health] for additional testing before beginning chemotherapy for pancreatic cancer next week in New York City."
An article by Mayo Clinic states that pancreatic cancer begins within one's tissues of the pancreas — "an organ in your abdomen that lies behind the lower part of your stomach."
The article also noted that "pancreatic cancer is seldom detected at its early stages when it's most curable".
For that reason, symptoms do not manifest "until after it has spread to other organs."
At more advanced stages of the disease, people with pancreatic cancer experience several symptoms including abdominal pain, loss of appetite, and fatigue.
While Keller stated that he "felt great and had no symptoms", his doctors counted it as an "incidental pickup," which Keller saw as "providential intervention" concerning the doctors' detection of the cancer.
"I have terrific human doctors, but most importantly I have the Great Physician himself caring for me," he asserted. "Though we have had times of shock and fear, God has been remarkably present with me through all the many tests, biopsies, and surgery of the past few weeks."
Keller also added a fourfold prayer petition for believers to keep in mind at this time.
First, he asks for God's healing via divine intervention or medical means "to make the cancer regress to the point of vanishing."
Second, that he and his wife Kathy use this moment to be "weaned from the joys of this world and to desire His presence above all."
Third, Keller called for prayers for his family "to be comforted and encouraged."
Keller's fourth and final petition is that he would "continue writing and speaking" regardless of the side effects of the treatment.
Christianity Today reports that Keller served as the senior pastor of Redeemer Presbyterian Church in New York City for 28 years until he stepped down in 2017.
Following his resignation, Keller continued working with church plant initiative, Redeemer's City to City, doing things like preaching and writing.
Keller had previously battled with thyroid cancer in 2002, according to his book "Walking with God Through Pain and Suffering."
Within the past few weeks, Keller had been sharing his Gospel in Life series concerning the topic of the gospel and race.
Keller has written multiple books including New York Times selling books, The Reason for God: Belief in an Age of Skepticism and The Prodigal God: Recovering the Heart of the Christian Faith.
In 2020, he was promoting Uncommon Ground, a book that he and John Inazu co-edited in addressing Christian witnesses amongst those with differing beliefs.
Keller concluded his post citing Hebrews 12:1–2: "Running the race set before me with joy, because Jesus ran an infinitely harder race, with joy, for me."
Photo credit: Pexels
---
Milton Quintanilla is a freelance writer and content creator. He is a contributing writer for Christian Headlines and the host of the For Your Soul Podcast, a podcast devoted to sound doctrine and biblical truth. He holds a Masters of Divinity from Alliance Theological Seminary.
---
---