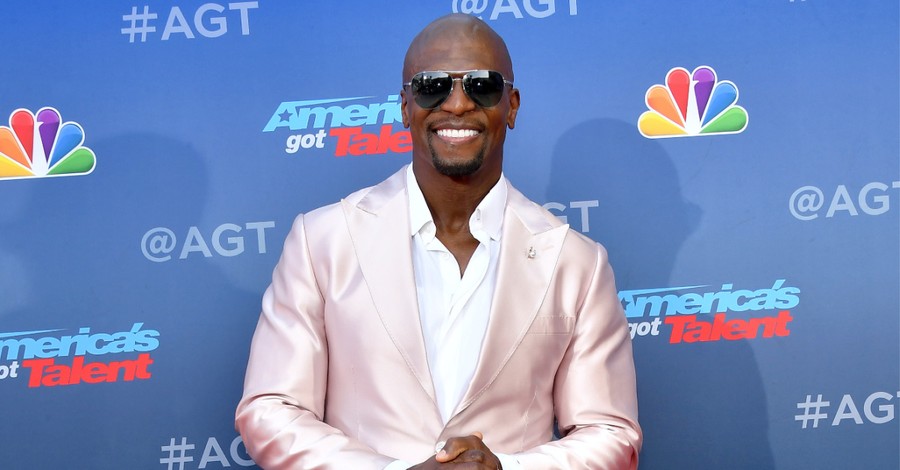 ---
Actor Terry Crews continues to spark outrage across social media for his outspoken posts on controversial topics.
As Christian Headlines previously reported, Crews recently made headlines after criticizing the Black Lives Matter organization. He later addressed his comments in a controversial interview with CNN host Don Lemon.
On Tuesday, the "America's Got Talent" host expressed his desire for the world's largest porn site to go down.
"DEFUND PORNHUB," Crews wrote on Twitter in all caps, tagging anti-porn organization Fight the New Drug.
DEFUND PORNHUB@FightTheNewDrug

— terry crews (@terrycrews) July 14, 2020
"Dude, no," responded one Twitter user. "Masturbation is healthy, self-love is healthy. Pornhub gives safe platforms to sex workers — to say nothing of the artists who got kicked off Tumblr — and generates revenue for them. Are there issues with the industry? Absolutely. Is going after Pornhub the answer? No."
On the other hand, Crews was also met with support in seeing the adult website defunded.
One Twitter user wrote, "Amen, brother. I'm with you. Pornography sites are dangerous [because] they keep people in serious bondage to sin."
Crews, who is a professing Christian, has openly confessed his past addiction to porn and how it almost cost him his marriage, according to the Christian Post.
"It changes the way you think about people. People become objects," Crews said in a 2016 Facebook video. "It affected everything. I didn't tell my wife ... didn't tell my friends. Nobody knew, but the internet allowed that little secret to just stay and grow. It was something that my wife was literally like, 'I don't know you anymore. I'm out of here.'"
According to Faithwire, a petition, called Traffickinghub, seeking to "shut down Pornhub and hold its executives accountable for aiding trafficking" has been making the rounds as of late.
The petition notes that multiple cases of sex trafficking and child rape had been posted on Pornhub, including a 15-year-old girl who was previously missing for a year and was found after her mother found 58 videos on the site of her daughter being raped and assaulted.
"Pornhub is generating millions in advertising and membership revenue with 42 billion visits and 6 million videos uploaded per year," the petition noted. "Yet it has no system in place to verify reliably the age or consent of those featured in the pornographic content it hosts and profits from."
The petition is part of a campaign that was started by Laila Mickelwait, the director of abolition for anti-trafficking organization Exodus Cry. In late June, Mickelwait posted a video exposing Pornhub's complicity "in the sex trafficking and rape of women and children."
As a result, Mickelwait noted that several actors and producers are removing their content from the adult-based outlet.
She believes that Crew's post is reflective of people who are willing to speak out against Pornhub's promotion of sexually abusive content.
"So I think what's happening is the message is getting out far enough that it's reaching all these people of influence, and once they hear about it, they're really compelled to use their platforms to tell others," Mickelwait explained. "I think that's what's taking place, and hopefully, as time goes on, we're gonna reach more and more influencers and average citizens, because it's really both of these groups of people together that are gonna make a difference."
Following the death of George Floyd, Pornhub was also criticized by Fight the New Drug for posting racist content despite their support for Black Lives Matter.
The Traffickinghub petition currently has over 1.5 million signatures from 192 different countries with a goal of 2 million.
Photo courtesy: ©Getty Images/Amy Sussman/Staff
---
Milton Quintanilla is a freelance writer. He is also the co-hosts of the For Your Soul podcast, which seeks to equip the church with biblical truth and sound doctrine. Visit his blog Blessed Are The Forgiven.