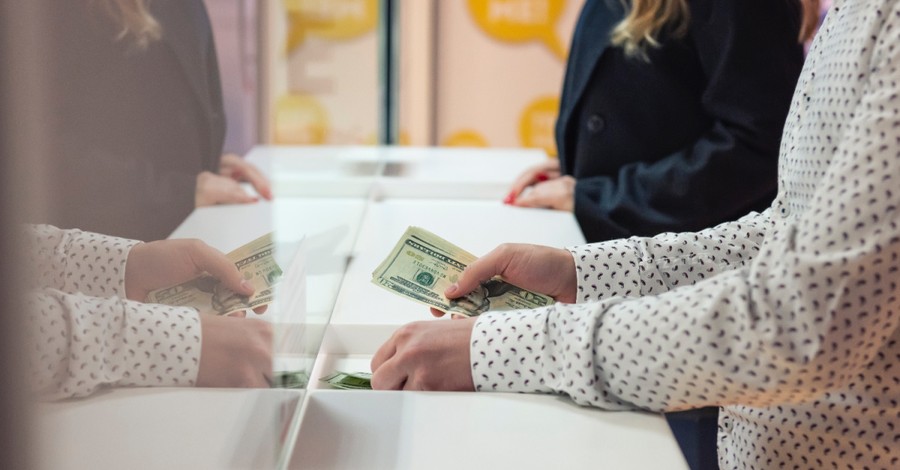 ---
Australian American Evangelist and motivational speaker Nick Vujicic has co-founded a pro-life bank after realizing that many major banks in the U.S. support abortion clinics.
"Most banks — 90%, in fact — give philanthropically toward abortion," Vujicic told The Christian Post, adding that a substantial amount of "God's money" has been used to conduct abortions.
In response to this discovery, Vujicic has collaborated with Betsy Gray, his "spiritual mother" – the executive director of Network Medical Women's Center, a primary care medical clinic in Santa Barbara, California – to found ProLife Bank.
He explained that Prolife will be a "for-giving" bank instead of a for-profit bank, noting that 50 percent of the bank's net profits will be donated to "Judeo-Christian-aligned-nonprofit organizations to further the Kingdom of God."
Likening the effort to the biblical story of Noah's ark, Vujicic asserted that the new bank will save lives."
"It's based on the understanding that God wants to take back His role and redistribute it through His faithful students," he added.
Vujicic, 38, was born with tetra-amelia syndrome, a rare disorder characterized by the absence of arms and legs. Yet his disability did not prevent him from making something of his life. Vujicic began trading options and stocks as a teenager, and at just 19 years old, Vujcic bought his first house as an investment. He later graduated from college at 21 with a Bachelor of Commerce, completing the degrees for both financial planning and investments and accounting.
Vujicic currently serves as the founder and CEO of Life Without Limbs, a nonprofit ministry and has published several books, including Life Without Limits: Inspiration for a Ridiculously Good Life, which has been translated into over 30 languages.
When Gray first presented the idea of a pro-life bank to Vujicic, he was intrigued but asked her to give him three months with his wife to pray about the decision. Vujicic, a father of four, explained to The Christian Post that the three-month period was met with spiritual assault.
"My world turned upside down," he recalled. "We had a grenade at our house; I had a false article published in a gay magazine that I fired someone for being gay. I had a lawsuit threat against me by somebody internationally. I had a spy drone above my house, and I got kicked out of a bank, all within a matter of 16 weeks after that prayer."
"It was evident to me that this is an issue close to the Lord's heart," Vujicic continued. "The last 20 years of my life was sharing the Gospel of Jesus Christ to millions around the world. The next 20 years will be, preach where I can, but also bring change, tangibly."
Vujicic went on to note that there have been nearly 77 million abortions in America alone.
"In America, there have been 77 million abortions — that's 23% of our population. And one in three Christians has had an abortion. I'm doing my part to rattle the cages of the Church to say, 'You can't afford not to tell people that half the abortions in America are done by a Christian," he said.
Vujicic believes that Roe v. Wade will ultimately be overturned and noted that at the present time, there are 12 sanctuary cities in the nation that restrict abortions. Vujicic urged Christians to actively participate in city councils, school boards and other local political committees in using their voice in "taking America back for God."
"We're not far from cities realizing that it's just enough of us to go on a school board and bring the Bible back to school systems, city per city," he stressed. "That is how we take back America. The way that America has been stolen and the way that America will be, half of Americans will never agree with me. And we are being forced in this cancel culture to choose one side or the other."
"We lost the war, and we're going to pay for it. But the remnant will hold," Vujicic concluded.
Photo courtesy: ©Getty Images/jk78
---
Milton Quintanilla is a freelance writer. He is also the co-hosts of the For Your Soul podcast, which seeks to equip the church with biblical truth and sound doctrine. Visit his blog Blessed Are The Forgiven.