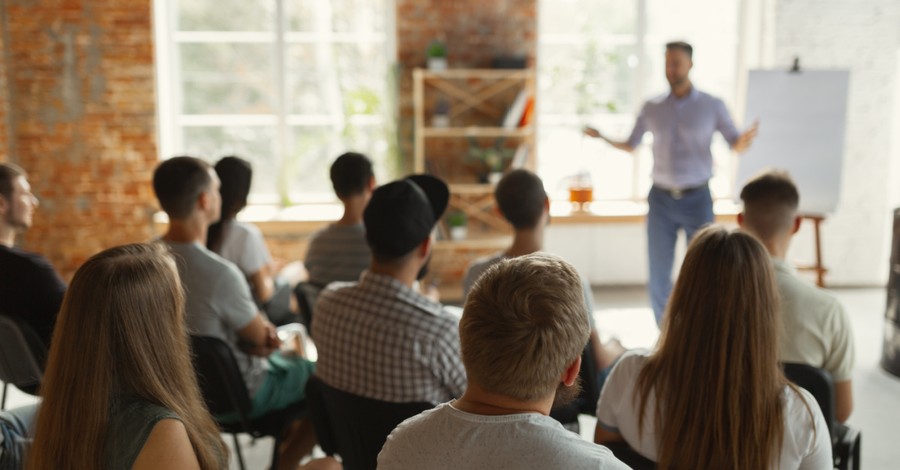 ---
A Virginia college professor has resigned following widespread backlash for suggesting that being attracted to minors while also not desiring to act on it is not immoral.
In an interview with the Protestia Foundation earlier this month, Dr. Allyn Walker, a former sociology and criminal justice professor at Old Dominion University (ODU), discussed their recently published book, A Long Dark Shadow, which included interviews with over 40 adults who were sexually attracted to minors. Walker is reportedly nonbinary and transgender.
"There is no morality or immorality attached to attraction to anyone because no one can control who they're attracted to at all," Walker explained. "In other words, it's not who we're attracted to that's either okay or not okay. It's our behaviors in responding to that attraction that are either okay or not okay," they continued before denouncing child sex abuse.
According to Faithwire, Walker also argued that people attracted to children under 18 should be called "minor-attracted persons," or MAPs, instead of pedophiles because the term is too stigmatizing and often associated with sex offender designations.
A snippet of the now-former professor's comments went viral after the popular Twitter account Libs on Tik Tok posted them online. The result was widespread calls for Walker's resignation.
After being placed on administrative leave on Nov. 16, Walker resigned from ODU last Wednesday before Thanksgiving. The resignation was announced through a joint statement between both parties.
"We have concluded that this outcome is the best way to move forward," ODU President Brian O. Hemphill, Ph.D., said in the statement. "We hope today's action helps bring closure for our Monarch family. As we move forward, I encourage all members of the Monarch family to continue our efforts toward healing and civil discourse."
Meanwhile, Walker argued that the research was "mischaracterized by some in the media and online, partly on the basis of my trans identity. As a result, multiple threats were made against me and the campus community generally. I want to thank Old Dominion University for giving me the opportunity to teach and to conduct my research, and the ODU Department of Public Safety for monitoring the threats against me and the community."
Despite the controversy, Walker is not the first to research people who are attracted to minors.
Elizabeth Letourneau, the director of the Moore Center for the Prevention of Child Sexual Abuse at Johns Hopkins University in Baltimore, Maryland, told the Associated Press that "several others in the field have been working with people with sexual attraction to children who are committed to not offending. And it's the way of the future."
She maintained that non-offending people attracted to minors can assist academics and researchers in developing coping mechanisms to prevent sexual abuse and improve their self-acceptance and well-being.
"We all want children to grow up free from abuse — the trick is recognizing how do we do that?" Letourneau questioned. "If we just wait for an offense to occur and put everything into the criminal justice system, we're never going to get there."
Photo courtesy: ©Getty Images/Master1305
---
Milton Quintanilla is a freelance writer. He is also the co-hosts of the For Your Soul podcast, which seeks to equip the church with biblical truth and sound doctrine. Visit his blog Blessed Are The Forgiven.