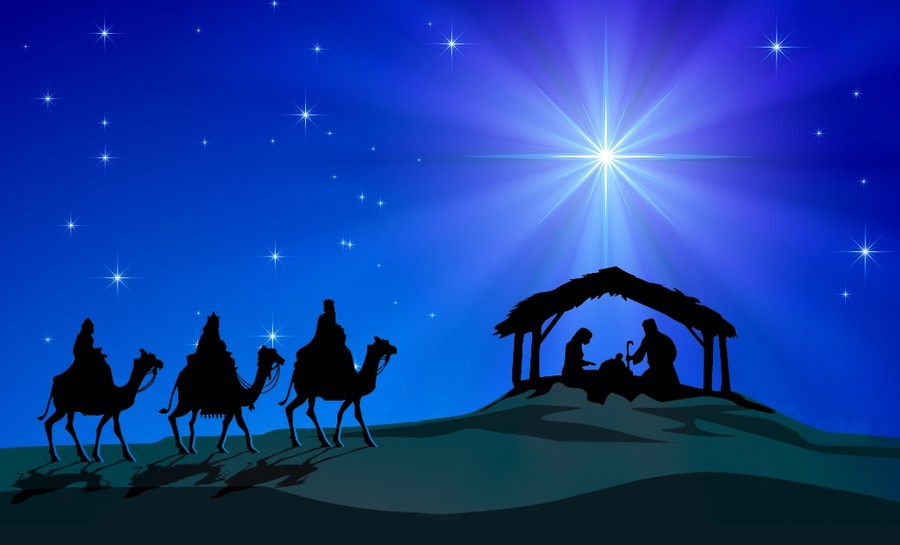 ---
A new Lifeway Research survey shows that few Americans can accurately tell the biblical account of Christmas.
The survey, which collected the responses of 1,005 Americans and was conducted online between Sept. 3-14, 2021, found that 91 percent of respondents celebrate Christmas. Only nine percent said they did not celebrate the holiday.
"Americans may celebrate the Christmas holiday in many different ways, but very few skip a Christmas celebration completely," Scott McConnell, executive director of Lifeway Research, explained. "Even many of those who aren't as familiar with the story of Jesus' birth find ways to observe the holiday."
Nearly all Catholics (99 percent) and Protestants (97 percent) celebrate the birth of Christ in comparison to Americans of other religions (74 percent) and the non-religiously affiliated (82 percent).
The survey also found that women (94 percent) are more likely than men (89 percent) to celebrate Christmas. Across the U.S., residents in the Midwest (94 percent) are more likely to say that they celebrate the annual holiday than those living in the Northeast (88 percent).
While most Americans take part in annual Christmas festivities, only a few of them can give an accurate account of Jesus' birth from memory (22 percent). Meanwhile, 31 percent of respondents could tell the story but miss some details, 25 percent could only offer a quick overview, and 17 percent could not retell any of it.
"While fictional Christmas stories seem to multiply each year, the biblical account of Jesus Christ's birth is unchanged since it was recorded in the Bible," McConnell said. "Yet almost half of Americans do not think they could share the Christmas story somewhat accurately from memory. Of all the Christmas programs churches offer in December, possibly the most important is simply reading the biblical account of the Christmas story itself."
According to Lifeway Research, Christians who attend a worship service 1 to 3 times a month (24 percent) and four or more times a month (45 percent) are more likely to describe the Christmas account accurately than those who only attend less than once a month (13 percent).
Additionally, Americans with evangelical beliefs were three times more likely to know the story of Jesus' birth than those without evangelical beliefs (46 percent and 15 percent, respectively).
Education also plays a role in having a better portrayal of the Christmas story. Americans with a graduate degree (35 percent) or college degree (26 percent) are more likely to "tell it all accurately" than those who have a high school diploma or less (18 percent) or with some college education (19 percent).
Photo courtesy: Getty Images/Iukbar
---
Milton Quintanilla is a freelance writer. He is also the co-hosts of the For Your Soul podcast, which seeks to equip the church with biblical truth and sound doctrine. Visit his blog Blessed Are The Forgiven.