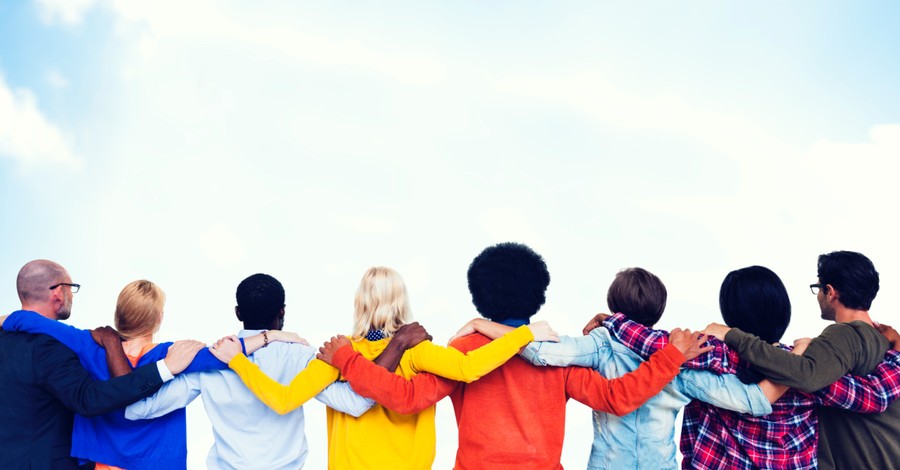 While the 2020 presidential election continues to be contested, a vast array of evangelical leaders are calling Christians to be peacemakers amid threats of national and civil turmoil once a winner is decided.
The letter, titled: "A 2020 Call for Biblical Peacemaking: Evangelical Leaders' Statement on Violence and Division," was created by Matthew 5:9 Fellowship. The fellowship affirms the Biblical principles of peacemaking in helping Christians deal with civil unrest in staying true to their gospel witness.
In a statement shared with The Christian Post, the leaders explained that they composed the letter following increasing concerns over the "targeting of specific religious, racial and political groups with rhetoric and even, in some cases, violence."
"We know that elections, especially a deeply divisive election such as this one, can create pressures to act in ways that dishonor Christ's teachings and biblical values. We must reject these pressures and not compromise our faith," the letter reads.
Nearly 200 leaders have signed the letter, including Senior Pastor A.R. Bernard of the Christian Cultural Center in Brooklyn, NY, President of the Southern Baptist Ethics & Religious Liberty Commission Russell Moore, President of The Urban Alternative and Senior Pastor of Oak Cliff Bible Fellowship in Dallas, Texas, Dr. Tony Evans, and New York Times bestselling author and San Antonio, Texas-based Oak Hills Church leader Max Lucado.
"I signed this statement because I want to see Christians unified, and to bring healing to our nation, to restore love, peace and harmony for all people," Pastor Evans told The Christian Post in a statement.
Throughout the election season, Evans has been calling the church to unity amid political differences through his "Kingdom Voting" sermon series.
"Psalm 89:14 tells us that justice and righteousness are foundational to the throne of God. When a nation and a government hold these standards in esteem as the Lord intends, that nation is strong and for the most part peaceful. But when these two pillars are misused, abused, or destroyed, the nation cannot stand and peace will not exist," he noted.
Max Lucado echoed similar thoughts noting that he is "praying for a new season in which we move away from 'we/they' politics into an era of cooperation and mutual respect."
The founder of Matthew 5:9, Matthew Hawkins, explained that the word "peacemaking", which is inspired by Jesus' words in Matthew 5:9, "is a more active, forward-leaning responsibility than peacekeeping."
"Peacemakers lean into where there is no peace and, well, make it," he contended. "Thankfully, we have guidance from scripture on how to begin this work. The Apostle Paul admonished the Roman church, 'Let us therefore make every effort to do what leads to peace and to mutual edification' (Rom 14:19)."
Regardless of the 2020 election outcome, Hawkins hopes that Christians will continue to love their neighbors and treat them with "dignity as co-governors", despite political differences.
"We, as Christians, can model a better way of doing politics if we really want to. We can be peacemakers. I hope you'll join me and numerous others who are making that active commitment in the days ahead," he concluded.
Sign the statement on the Matthew 5:9 website.
Photo courtesy: ©Getty Images/Rawpixel
---
Milton Quintanilla is a freelance writer and content creator. He is a contributing writer for Christian Headlines and the host of the For Your Soul Podcast, a podcast devoted to sound doctrine and biblical truth. He holds a Masters of Divinity from Alliance Theological Seminary.
---
---