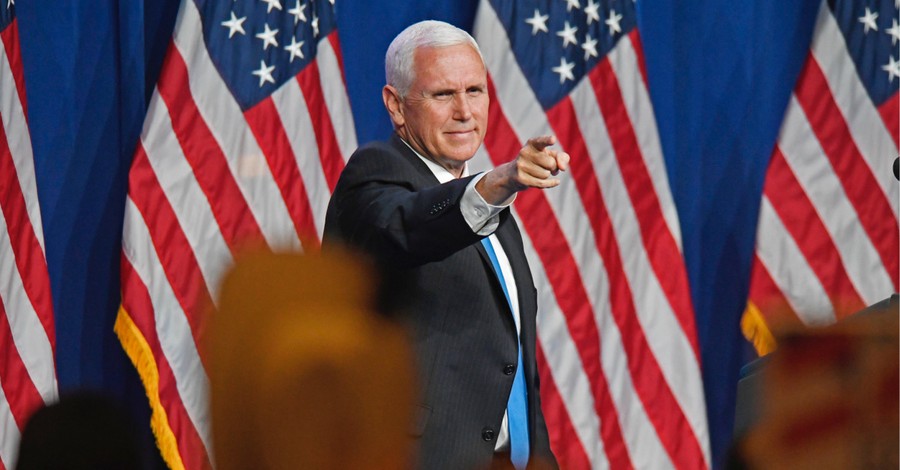 ---
Former Vice President Mike Pence and several conservative governors across the nation are calling on the U.S. Supreme Court to uphold a Mississippi abortion ban and overturn the 1973 landmark decision of Roe v. Wade.
Last week, as Christian Headlines reported, Mississippi Attorney General Lynn Fitch filed an amicus brief to the nation's highest court, arguing that Roe and other decisions were "egregiously wrong" and should be overturned.
Fitch is also urging the Supreme Court to uphold a Mississippi law that is being challenged in Dobbs v. Jackson Women's Health Organization. The law bans abortions after 15 weeks of pregnancy.
According to Premier Christian News, Pence's advocacy group, Advancing American Freedom, joined the Minnesota Family Council, The Family Leader (Iowa), Center for Political Renewal, Family Heritage Alliance and Nebraska Family Alliance in filing a brief last week in support of the Mississippi abortion ban.
"Societal developments since Roe and Casey were decided indicate that this court's disregard for the value of human life, and its minimization of society's fundamental interest in protecting unborn children, has in fact substantially harmed people's 'views of themselves and their places in society,'" the brief said, according to an AAF statement.
In April, Pence launched the AAF as a means to propose conservative policy solutions, as seen throughout the Trump administration. The brief is supposed to be the first significant policy proposal made by the group.
Several other conservative organizations have also filed amicus briefs in support of the abortion ban.
The Supreme Court will consider these briefs "friend-of-the-court" briefs in hopes that it would influence the 6-3 conservative majority on the court.
Last Thursday, a coalition of eleven Republican governors filed a joint brief calling on the Supreme Court to overturn Roe v. Wade and Planned Parenthood v. Casey. In the brief, the governors contend that the court's ruling overextends federal power and should leave decisions regarding abortion up to the state legislature.
Signers of the brief include Florida Gov. Ron DeSantis, South Dakota Gov. Kristi Noem, and Republican governors from Alabama, Arizona, Arkansas, Georgia, Idaho, Iowa, Missouri, Montana, Oklahoma and Texas.
Additional briefs have been filed by Senators Josh Hawley, Ted Cruz and Mike Lee, along with a coalition of 230 members of Congress.
EDITOR'S Note, August 3, 2021: This piece has been updated to clarify that former Vice President Mike Pence joined the Minnesota Family Council in filing the amicus brief.
Photo courtesy: ©Getty Images/Pool/Pool
---
Milton Quintanilla is a freelance writer. He is also the co-hosts of the For Your Soul podcast, which seeks to equip the church with biblical truth and sound doctrine. Visit his blog Blessed Are The Forgiven.