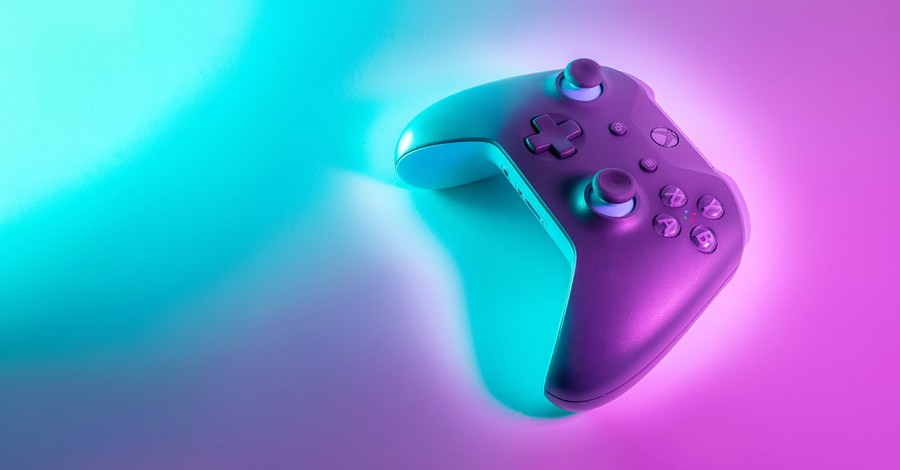 A Kickstarter campaign for an upcoming Bible-themed video game has surpassed its crowdfunding goal.
The game, Gate Zero, is currently available as a 20-minute demo. The completed version is expected to be released in 2024.
"The game starts out in the year 2072 in the dystopian world of Terrapolis. You and your cousin Hector receive a cryptic mission from your eccentric late grandmother," the game's synopsis reads. "She offers the chance to win her whole inheritance if you unlock the secrets of her mysterious 'pearl.' You and Hector decide to solve this mystery by going back to the source in his time machine, Gate Zero."
Arve Solli, one of the producers of Gate Zero, told CBN's Faithwire that he and his team are seeking to reach the younger generation for Christ with the new game.
"We really want to dive into creating a game for the younger generation to be able to experience Jesus and to be able to get familiar with the stories and the events from the Bible," Solli said.
"This game might be the only Bible some people read.
"We want to take players back to zero, and make them able to dive into this huge world of the biblical stories and events," he continued.
The game was initially made as an interactive Bible study for Christian youth camps in 2020, but COVID-19 restrictions prompted Solli and his team to turn it into a full-on video game.
"We started with a team of three people with concept development and trying to figure out how could this possibly be used in an extensive way," Solli said. "And in 2022, we ended up with a huge prototype, which was then used again for the same youth group, but now they were not only doing Bible study, but they were actually gaming inside of the Bible."
Solli also told Faithwire that a recent Kickstarter for the first phase of the game's development broke its goal just days after the online campaign was launched.
"We were 79 hours into the Kickstarter; we were fully funded," Solli said, adding that the company will now be working on its development milestones.
As of Friday, the account has raised over $267,000, surpassing its $218,312 goal.
Photo courtesy: ©Javier Martinez/Unsplash
---
Milton Quintanilla is a freelance writer and content creator. He is a contributing writer for Christian Headlines and the host of the For Your Soul Podcast, a podcast devoted to sound doctrine and biblical truth. He holds a Masters of Divinity from Alliance Theological Seminary.
---
---