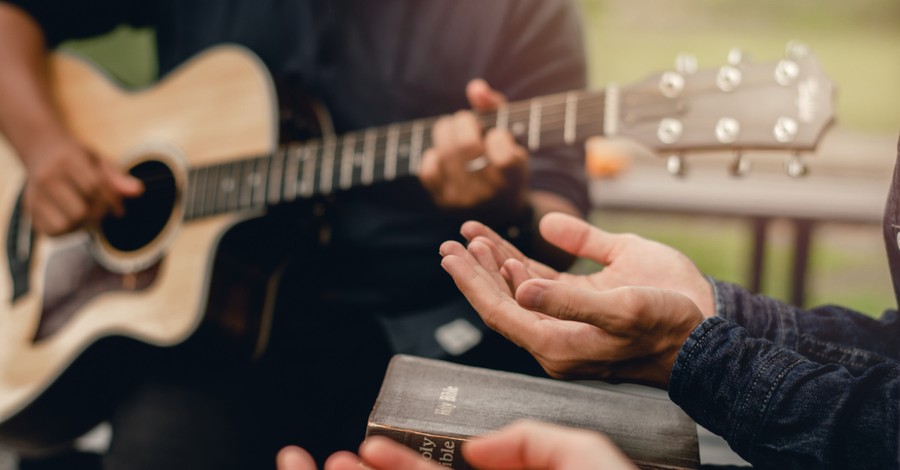 ---
Keith Getty of the Irish-born Christian duo Keith & Kristyn Getty is stressing the importance of biblically sound hymns in equipping the next generation of believers.
Getty, who wrote the modern hymn "In Christ Alone," lamented how pastors across the U.S. have failed to be concerned about what their congregation is singing.
"The pastor goes, 'I preach the Word. Everybody else do the rest, and I'll just concentrate on the sermon. Well, that's, that's stupidity. That's not how the Bible was written. That's not how the Church fathers behaved," Getty told The Christian Post in a recent interview.
While pastors primarily preach from the Scriptures, Getty stressed that they are to "love your people enough to care about what they sing"; otherwise, they will have a shallow worship experience.
"We have to be able to do that. "What if we don't do that? What will happen is, we've got a generation of children going to churches that are imaginative and lively and fill their imaginations but are shallow," he warned. "Or else, we get people going to churches that are full of truth, but they're so boring and so loveless and joyless that there's none of the attractiveness of Christianity to draw people. The first thing that actually attracts their imagination will draw them away."
As a father of four daughters, ages 10, seven, six, and three, Getty strongly believes in equipping the next generation with biblically centered songs.
"I think we have to make sure that our children know the Scriptures better than they know us, better than even they know their own careers," he said. "I think they have to be more passionate and be more creative and imaginative in love for the Lord than their love for Disney. If we do not put songs that so fill their emotions with the Lord, then Frozen will take those songs, and Frozen is anti-Christian. They're great songs … but they're not Christian."
He also emphasized the significance of unity within families and churches amid a world where division is rampant.
"Look at the culture around you. What do you expect? Look at social media … that's going to happen," Getty remarked. "We shouldn't be surprised at that. But we've got to work harder. We've got to pray … and we've got to make sure that our families are more biblical than ever before."
Keith, along with his wife Kristen Getty, are best known for writing modern hymns, including "He Will Hold Me Fast," "Christ Our Hope in Life and Death," and "The Power of the Cross." The Irish-born duo also leads the organization Getty Music, which features a record label, a touring company, an online learning company, and a publishing company of modern hymn writers.
Their latest album, Confessio – Irish American Roots, features new songs, classic hymns, and Irish melodies. He told The Christian Post that the album was inspired by hymn writers from church history.
"We went back to Ireland, and we thought about all the 17th centuries of Christianity since St. Patrick brought Christianity to Ireland … of course, St. Patrick was a hymn writer himself … we thought about 17 centuries of Christianity in Ireland, and we thought about all the faithful pastors and farmers and tradesman and teachers who had faithfully passed on the faith for generations. Kristyn and I were just overwhelmed," Getty shared.
The album features a variety of guest artists, including Alison Krauss, Sandra McCracken, Kirk Whalum and Dana Masters.
Photo courtesy: ©Getty Images/Sakorn Sukkasemsakorn
---
Milton Quintanilla is a freelance writer. He is also the co-hosts of the For Your Soul podcast, which seeks to equip the church with biblical truth and sound doctrine. Visit his blog Blessed Are The Forgiven.