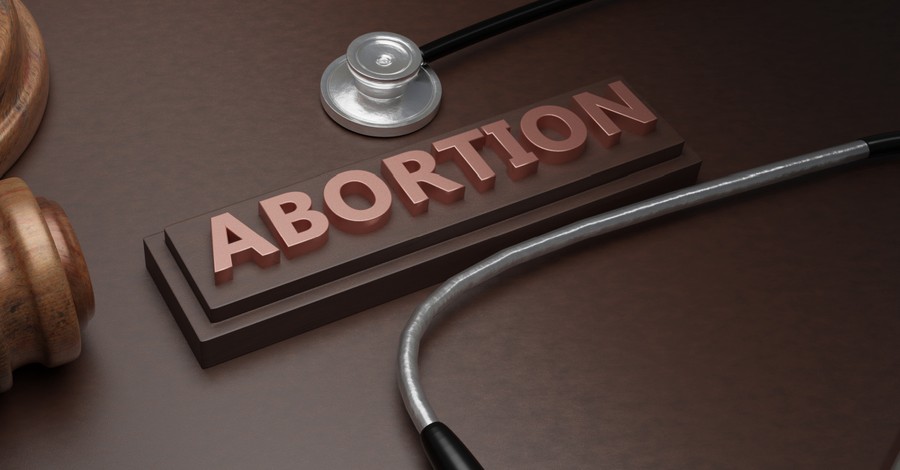 On Friday, Indiana outlawed nearly all abortions, making it the first state to approve an abortion ban since the Supreme Court's reversal of Roe v. Wade in June.
Republican Governor Eric Holcomb signed the bill (Senate Bill 1) into law on Friday, restricting abortions from the moment a fertilized egg is implanted in the uterus. According to CBN News, exemptions are only made in cases of rape and incest or when the mother's life is at risk. At the same time, however, the victim must prove the attack by presenting documentation.
The ban, which will take effect on September 15, also revokes the licenses of doctors who perform abortions illegally and do not file the proper paperwork.
"I am personally most proud of each Hoosier who came forward to courageously share their views in a debate that is unlikely to cease any time soon," Gov. Holcomb said in a statement. "For my part as your governor, I will continue to keep an open ear."
Before Holcomb's approval, the Senate approved the bill in a 28-19 vote while the House pushed it 62-38.
According to GOP Rep. Wendy McNamara, who sponsored the bill, the new law makes Indiana "one of the most pro-life states in the nation."
Opponents of the law, including senators in both parties, criticized the ban, saying it will negatively impact low-income women and the health care system.
"We are backsliding on democracy," Sen. Jean Breaux (D-Indianapolis) said. "What other freedoms, what other liberties are on the chopping block, waiting to be stripped away?"
Meanwhile, the pro-life group Indiana Right to Life warned that the measure will not reduce abortions as promised.
"The bill fails substantively in many areas, including its failure to provide any meaningful enforcement provisions. This bill goes through the motions on paper but lacks any teeth to actually reduce abortions in Indiana by holding those who perform abortions or would intentionally skirt the law accountable with criminal consequences," the group said in a statement.
"As the bill reads now, the 8,000-plus abortions that take place annually in Indiana would continue unabated in counties like Marion County where the prosecutor has already stated he will not enforce the law," they noted. "That is unacceptable and pro-life Hoosiers will not silently let that stand."
Photo courtesy: ©Getty Images/Rawf8
---
Milton Quintanilla is a freelance writer and content creator. He is a contributing writer for Christian Headlines and the host of the For Your Soul Podcast, a podcast devoted to sound doctrine and biblical truth. He holds a Masters of Divinity from Alliance Theological Seminary.
---
---