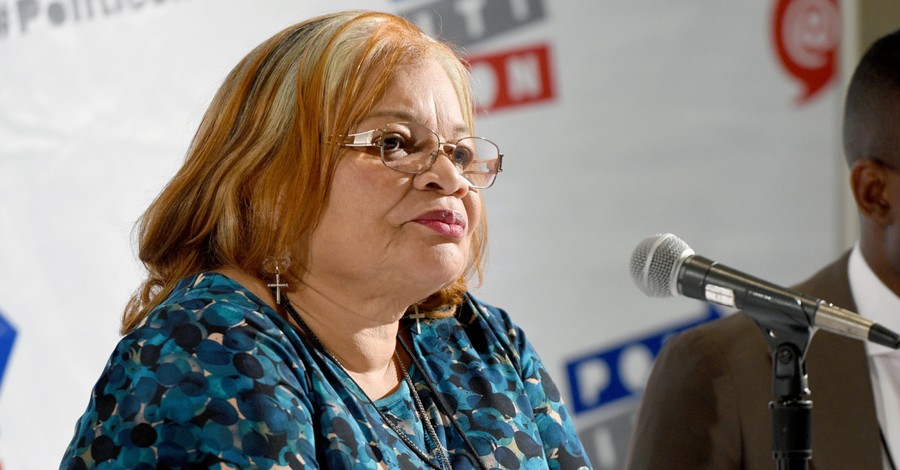 ---
The niece of Martin Luther King Jr. has launched a new pro-life organization that will provide pro-life curriculums to after-school clubs and Sunday schools in an effort to stress the importance of human life to the next generation.
Earlier this month, Evangelist and activist Alveda King launched the group Speak For Life. Through the organization, King will travel to and speak at different colleges, schools and venues across the nation.
"Speak For Life — the organization is new, but my ministry and mission has been ongoing for all of my life," King told The Christian Post in a recent interview.
"I was rescued from abortion myself in 1950 when my mom was pregnant with me, and my grandfather convinced her to have me," she noted.
In the interview, King also offered some insight into the Speak For Life curriculum. According to King, through the curriculum, students will be shown 3D and 4D ultrasounds and asked to answer the question, "When does life begin"?
"As [the ultrasound] unfolds, you might see that conception, which is spectacular. It's just beautiful," she explained. "You see the baby unfolding. And then [we] say, 'When is the baby, a baby?' You let the students begin to answer, but you have the science there."
King noted that the program will be "totally interactive" and students will be able to make TikToks, videos, or write short essays answering the question of when life begins. Students will also engage in discussion groups on the topic.
King, who previously had abortions and a miscarriage, was pro-abortion until her conversion to Christianity in 1983. After she became a Christian, King recognized the importance of preserving the sanctity of life.
"The little babies in the womb are people. Once they're born, they begin to grow. We become adults," she told The Christian Post, "Sometimes we're sick or elderly, or so many things can occur in life. But human dignity must exist, from the womb to the tomb and everything between."
Today she is the mother of 6 children and 11 grandchildren.
When asked how Christians should support the dignity of human life, King shared that staying informed about pertinent pieces of legislation and voting for people who are willing to stand for "human dignity and human life from the womb to the tomb" is a good start.
"You can pray at a pregnancy care center and donate and give," she added. "You can pray in front of an abortion [clinic] and say, 'Let's us help you.' There are so many things that we can all do in our community."
Ultimately, King shared that the best way to understand the importance of human life is to look at God, the source of all life.
"Why is human life important to God? Once we know why it's important to God, life may become sacred to us and human dignity," she concluded.
Photo courtesy: ©Getty Images/Joshua Blanchard/Stringer
---
Milton Quintanilla is a freelance writer. He is also the co-hosts of the For Your Soul podcast, which seeks to equip the church with biblical truth and sound doctrine. Visit his blog Blessed Are The Forgiven.