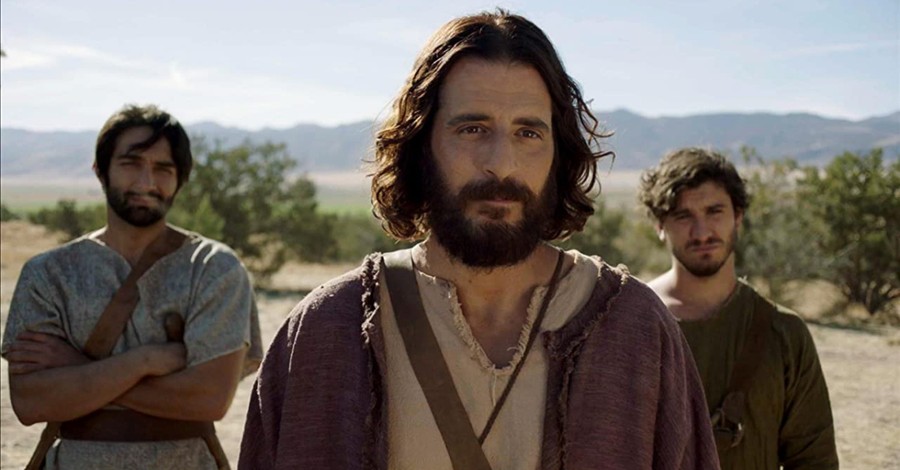 Dallas Jenkins, the creator of The Chosen, has responded to Dr. Voddie Baucham's recent comments about how watching the popular series violates the second commandment.
Earlier this month, Baucham, the Dean of Theology at African Christian University in Lusaka, Zambia, appeared as a guest on The Babylon Bee podcast, where he said he refuses to watch The Chosen.
When co-host Jarret LeMaster asked Baucham about his refusal to watch the show, Baucham pointed to the second commandment in the Bible.
"You shall not make for yourself an image in the form of anything in heaven above or on the earth beneath or in the waters below," Exodus 20:4 reads.
"No. 2CV, man. Second Commandment violation," Baucham said. "That's one of my lines."
Last Thursday, Jenkins posted a lengthy Facebook post in response to Baucham's comments.
"I love Voddie Baucham, but I think this take is misapplied. The 2nd commandment is clearly referring to objects of worship, and most likely, specifically objects of worship that compete with God," the show's director explained.
"Pastor Baucham's logic is that because a movie or show portraying Christ is showing someone who comes from heaven, then it's idolatrous," he continued. "Or because it's the portrayal of God, an image of God, it's idolatrous."
According to Faithwire, Jenkins further argued that worshiping the image is idolatry, not the "portrayal or image."
"Because God is a jealous God and wants his followers to put Him first over any idol. Which of course I agree with."
Jenkins concluded the post by asserting that no one is "worshiping the TV screen" when watching his show.
"We're not claiming the show is the Bible or Jonathan is actually Jesus; and no one believes the portrayal is an object of worship or anything other than another way to illustrate and point people to truth.
"On no conceivable level does The Chosen compare to the gods and idols and images the Israelites were potentially worshiping to compete with God," he concluded.
Related:
Watching The Chosen Violates the Second Commandment, Dr. Voddie Baucham Says
Photo courtesy: ©Angel Studios, used with permission.
---
Milton Quintanilla is a freelance writer and content creator. He is a contributing writer for Christian Headlines and the host of the For Your Soul Podcast, a podcast devoted to sound doctrine and biblical truth. He holds a Masters of Divinity from Alliance Theological Seminary.
---
---