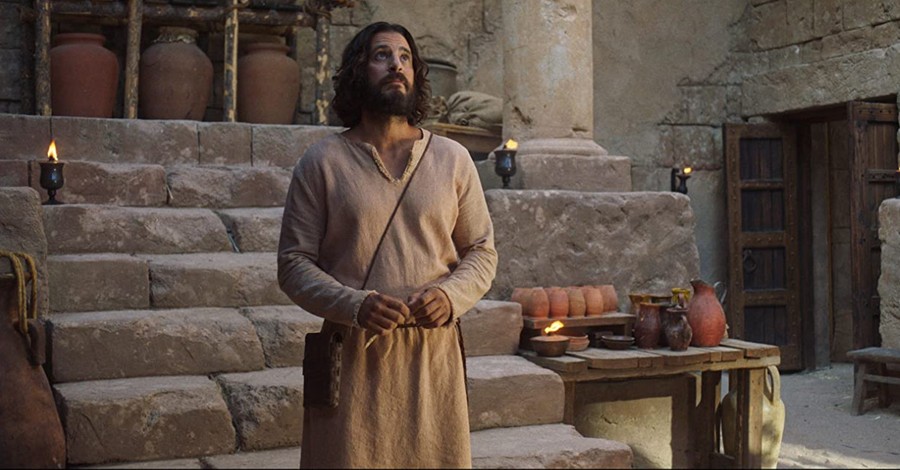 Author and preacher Dr. Voddie Baucham recently said he would not watch the popular Christian series The Chosen because he believes it violates the second commandment.
Baucham, who serves as Dean of Theology at African Christian University in Lusaka, Zambia, appeared on the Babylon Bee Podcast last week with hosts Sam Greer and Jarret LeMaster.
The episode covered various topics, including Brazilian jiu-jitsu, Baucham's heart failure two years ago, and the current state of the American church. During the episode, Baucham was asked where he draws a line on his collaborations, such as appearing on TheBlaze with Glenn Beck, a Church of Jesus Christ member of Latter-day Saints.
Regardless of their differences, Baucham shared he can go on Beck's platform because of their friendship and that he would "not be muzzled," noting that he once went on CNN and "that didn't go well for them, so I haven't been invited back."
He also shared that he is friends with Doug Wilson, pastor of Christ Church in Moscow, Idaho, who has garnered controversy for his views on gender roles, his comments on slavery, and his desire to make Moscow a Christian town.
"I value friendship, and Doug Wilson's a friend. He's a friend and a brother," Baucham said, adding that he and Wilson have differing views. In response, Lemaster shared that he is friends with Beck, Wilson and the Harmon brothers.
According to ChurchLeaders.com, the Harmon brothers are the founders of Angel Studios, which distributes The Chosen and the recently released hit film Sound of Freedom.
Lemaster, who appeared in the Christian horror film Nefarious, released earlier this year, said that several people from various religious backgrounds (Catholic, evangelical, LDS) worked on that film, including Beck.
"Really, a good combination of people, the same thing with The Chosen," he said.
"See that's, that's another deal. You asked me about my line. You said, The Chosen," said Baucham, who shook his head.
"That's a line you draw?" LeMaster asked.
Baucham replied, "That's a line I draw."
When Baucham was asked if he watched The Chosen, he told LeMaster, "No. 2CV, man. Second Commandment violation," nothing that a depiction of Jesus Christ on television so is idolatry and breaks the commandment: "You shall not make for yourself an image in the form of anything in heaven above or on the earth beneath or in the waters below." (Exodus 20:4).
When author and theologian John Piper was asked the same question last year, he said he believes such depictions are not sinful because creative works like TV shows are not authoritative like Scripture. He also noted that God commanded several prophets to visually acted out the Word.
RELATED:
EXCLUSIVE INTERVIEW WITH THE HARMON BROTHERS ON THE MARCH OR DIE SHOW:
Photo courtsey: Angel Studios, used with permission.
---
Milton Quintanilla is a freelance writer and content creator. He is a contributing writer for Christian Headlines and the host of the For Your Soul Podcast, a podcast devoted to sound doctrine and biblical truth. He holds a Masters of Divinity from Alliance Theological Seminary.
---
---