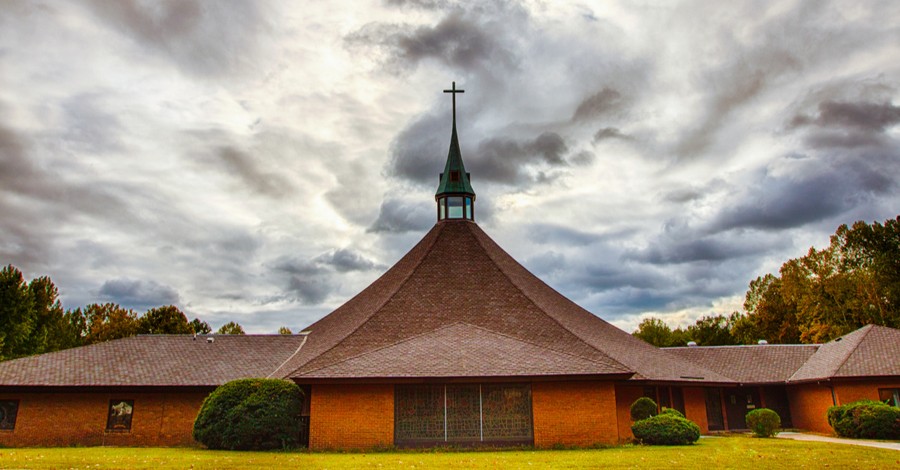 Throughout the pandemic, churches across the nation have been defying government restrictions on houses of worship as many believe religious freedom is being suppressed.
According to the Associated Press, on Thursday, three churches from Minnesota filed a lawsuit against Minnesota governor Tim Walz for his executive orders requiring people to wear masks and adhere to social distancing guidelines while attending religious gatherings.
The churches are being represented by the conservative law firm, Thomas More Society.
"Gov. Walz, a former teacher, gets an F in religious liberties," said Erick Kaardal, special counsel for the Thomas More Society. "Other states, including Texas, Illinois and Ohio, have excluded churches from COVID-19 mask mandates."
"Unlike Walz," he added, "those states have recognized that you cannot criminalize religious attendance at houses of worship for any reason. Governor Walz wants to prosecute Minnesotans for religious attendance. We are going to do our best not to see that happen."
Minnesota Attorney General Keith Ellison came to Walz's defense, stating that the order was legally and constitutionally sound.
According to spokesperson Teddy Teschann, Gov. Walz stayed within his power in executing the order to ensure the public safety of the state's citizens.
In early August, in Palmetto, Florida, Rev. Joel Tillis of Suncoast Baptist Church also took issue with a mask mandate and filed a complaint against Manatee County. According to Herald-Tribune, if one violates the mandate they will receive a written warning followed by increased fines with every subsequent offense.
While Tillis is not against wearing masks, he feels that the mandate is "not thought out thoroughly." He also expressed concern that the mandate would affect how ministry is conducted in his church.
"How can we teach? How can we counsel? How can we take communion? How can we sing? It reaches right into the heart of what we do once a week on Sunday morning and alters that in a profound way," Tillis asserted.
In California, as Christian Headlines previously reported, the Thomas More Society is representing Pastor John MacArthur of Grace Community Church in Sun Valley. MacArthur filed a lawsuit against California Gov. Gavin Newsom for his restrictions of indoor services.
The society had also represented two Catholic priests from upstate New York and three orthodox Jewish members from Brooklyn.
In June, a federal court rejected the state's imposed 25 percent capacity restriction on houses of worship since other places were allowed to meet at 50 percent capacity.
Some churches, however, have been unsuccessful in contending for the right to resume its religious activities.
Last Wednesday, a judge declined a preliminary injunction requested by Harvest Rock Church in Pasadena, California over Gov. Newsom's ban on houses of worship. The church, which is led by Pastor Che Ahn, had hosted services in defiance Gov. Newsom's lockdown restrictions.
Liberty Counsel, who backed Harvest Rock Church, noted that a letter from the City of Pasadena's code compliance officer called for the cessation of in-person worship services until "the present emergency ends." The letter went on to state that violations of the order will be met with fines and criminal action.
Related:
'They Just Want to Shut Us Down': John MacArthur's Church Defies Court and Meets
John MacArthur Sues California over COVID-19 Restrictions on Church
LA Mayor Threatens to Shut Off Electricity and Water to Churches that Meet
Pastor John MacArthur Could Face Fines, Be Arrested for Holding In-Person Church Services amid COVID-19
Photo courtesy: Sparrow Stock
---
Milton Quintanilla is a freelance writer and content creator. He is a contributing writer for Christian Headlines and the host of the For Your Soul Podcast, a podcast devoted to sound doctrine and biblical truth. He holds a Masters of Divinity from Alliance Theological Seminary.
---
---