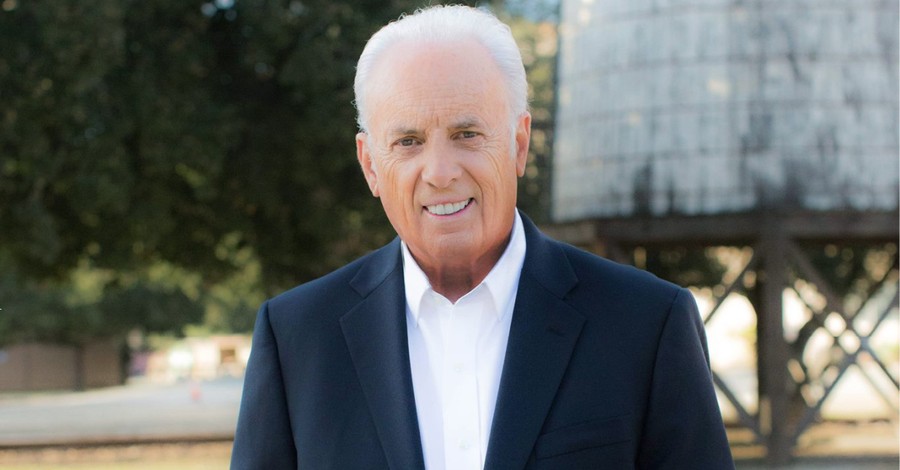 Pastor John MacArthur of Grace Community Church has filed a lawsuit against the state of California and its leaders for its lockdown restrictions and religious suppression during the COVID-19 pandemic.
According to Thomas More Society, the suit was submitted on Wednesday by attorneys Jenna Ellis and Charles LiMandri who are representing MacArthur as special counsel.
"We are simply continuing to do today what we have done for the past 63 years, that Grace Community Church has been open to welcome the Los Angeles community and serve their spiritual needs," MacArthur said in a statement. "We will remain open and teach the Gospel of Jesus Christ to all who decide they want to come worship with us."
The complaint noted the dichotomy between the strict COVID-19 guidelines imposed on religious gatherings such as Grace Community Church and the lack of guidelines for the thousands of people took part in the Black Lives Matter protests.
"Instead of enforcing the public health orders, public officials were all too eager to grant a de facto exception for these favored protestors," the suit said.
Ellis noted that Grace Community Church had "voluntarily complied with state orders for nearly 6 months" but California officials have overstepped their boundaries as edicts have called for an "indefinite shut down" after the church resumed indoor services last month.
"This isn't about health. It's about blatantly targeting churches." Ellis asserted.
"It is unconstitutional for Governor Newsom and the State of California to discriminate against churches by treating them less favorably than other organizations and activities that are not protected by the First Amendment," LiMandri stated. "Pastor MacArthur and his church, as well as all churches, are entitled to practice their religion without government interference."
On Tuesday, MacArthur defended his actions when CNN host Brianna Keilar challenged him to "get creative" with how the church's services were held so that public health regulations would be followed.
The pastor stated that initially the church attempted to hold its services in outdoor tents, but people ultimately went indoors as the outdoor place became crowded.
MacArthur added that his congregants "know life is being restricted in a way that is not constitutional, that is burdensome, that is targeting a church, and that makes no sense in light of the actual number of deaths that they're seeing."
He also said that there have been no positive cases of COVID-19 amongst his church members despite its Sunday gatherings over the past few weeks.
"We opened the doors because that's what we are, we're a church and we're going to trust those people to make adult decisions about the reality of their physical and spiritual health and how that balance works for each one of them," he said. "Nobody's forcing anything, they're here because they want to be here."
Related:
Trump's Personal Attorney to Represent John MacArthur amid Threats of Fines, Arrest for Holding Indoor Services
LA Mayor Threatens to Shut Off Electricity and Water to Churches that Meet
Pastor John MacArthur Could Face Fines, Be Arrested for Holding In-Person Church Services amid COVID-19
John MacArthur's Church Defies Order to Close: 'We Must Obey God Rather Than Men'
Christian Leaders Disagree with MacArthur's Church: Bible Doesn't Require 'Civil Disobedience' in Pandemic
Photo courtesy: John MacArthur Facebook
---
Milton Quintanilla is a freelance writer and content creator. He is a contributing writer for Christian Headlines and the host of the For Your Soul Podcast, a podcast devoted to sound doctrine and biblical truth. He holds a Masters of Divinity from Alliance Theological Seminary.
---
---