Michael Foust
| ChristianHeadlines.com Contributor
| Wednesday, May 8, 2019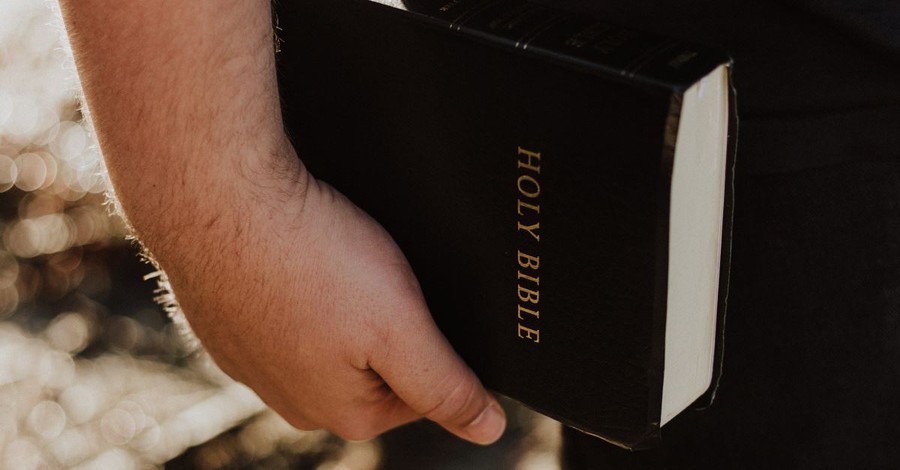 A civil rights group filed suit Tuesday seeking the removal of a historic World War II Bible from a public display case at a veterans hospital, saying it violates the constitutional prohibition on government establishment of religion.
The Bible at the Veterans Affairs Medical Center in Manchester, N.H., is part of a POW/MIA display that honors those who have been imprisoned or never were found. The Bible sits atop a table with a plate, drinking glass, candle, flower, American flag and salt shaker. An empty chair also is part of the display.
The Bible is protected behind a locked plexiglass box. It was donated by Herman "Herk" Streitburger of Bedford, N.H., who was held in a German prisoner of war camp during World War II. He was a U.S. Army Air Corps technical sergeant.
"We would all be outraged if the MVAMC only provided care to Christians, or denied care to non-believers, or those who worship their God in other ways," the federal suit says. "The placement of a Christian Bible on this sacred table is just as objectionable."
It was filed on behalf of James Chamberlain, a veteran of the U.S. Air Force who receives treatment at the facility. He is a member of First Congregational Church, United Church of Christ, in Barrington, N.H. 
"Despite his strong personal religious beliefs, he believes that the Christian Bible has no place being displayed on the POW/MIA table at the entrance way to the MVAMC, where he gets his care," the suit says. "As a Christian, he respects and loves all his military brothers and sisters and does not want to be exclusionary by the placement of the Christian Bible."
The Department of Veterans Affairs, though, says the Bible is staying. 
"This lawsuit – backed by a group known for questionable practices and unsuccessful lawsuits – is nothing more than an attempt to force VA into censoring a show of respect for America's POW/MIA community," said Curt Cashour, press secretary for the Department of Veterans Affairs. "Make no mistake: VA will not be bullied on this issue."
As Christian Headlines previously reported, the Bible sat on the table, unprotected, until the facility received a complaint earlier this year. It then was moved to a display in the lobby, behind glass. It later was moved back to the table and protected in a case. 
Cashour said the Bible should never have been moved.
"Following that removal, Manchester VAMC received an outpouring of complaints from Veterans and other stakeholders – many of whom dropped off Bibles at the facility – in protest of this action," Cashour said. "After consulting with legal counsel, Manchester VAMC has again placed the Bible on display, where it will remain indefinitely as part of the POW/MIA table, a secular tribute to America's POW/MIA community. We apologize to the Veterans, families and other stakeholders who were offended by the facility's incorrect removal of this Bible."
First Liberty Institute, a legal group, said the display is constitutional. First Liberty represents the Northeast POW/MIA Network, the organization that organized and donated the display. 
"Since the Vietnam War, our nation has maintained the sacred tradition of setting a separate table in countless Department of Defense and VA facilities to honor POW/MIAs," First Liberty said in a news release. "The table is decorated with several items, each carrying symbolic meaning used to help remember those who were captured or declared missing. 
"A 2016 Veterans Administration memo states that when a VA facility permits a POW/MIA Remembrance Table, it must 'remain neutral regarding the views expressed by the group, to include the use of any religious or secular items in the display.'"
Michael Foust is a freelance writer. Visit his blog, MichaelFoust.com.
Photo courtesy: Priscilla du Preez/Unsplash
---
---