Michael Foust
| ChristianHeadlines.com Contributor
| Published: Jan 08, 2021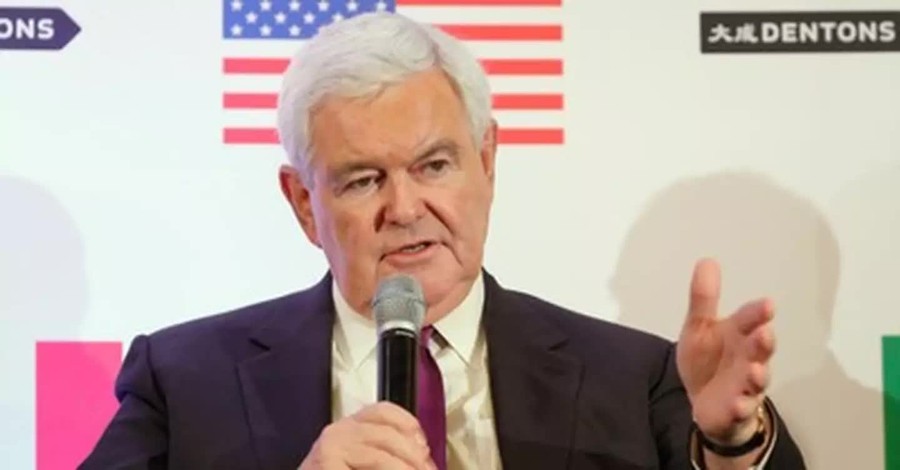 Former Speaker of the House Newt Gingrich is commending Vice President Mike Pence for withstanding pressure from President Trump, who wanted Pence this week to reject electors from certain states Joe Biden won.
Gingrich, who helped Republicans win the House of Representatives in 1994 for the first time in 40 years, said on social media and in a new column this week that Pence should be applauded for standing up to Trump.
Congress certified Biden as the next president early Thursday.
"Vice President Pence was a profile in courage yesterday. He understood that his oath was to the Constitution not to a party, policy, or person," Gingrich wrote in a tweet.
Vice President Pence was a profile in courage yesterday. He understood that his oath was to the Constitution not to a party, policy, or person.He did what he believed was right and he did so under enormous pressure.Whether you agreed with his actions his courage deserves credit.

— Newt Gingrich (@newtgingrich) January 7, 2021
Constitutional experts say the vice president's role is limited when the joint session of Congress meets and counts the electoral votes. The 12th Amendment says of the process: "The President of the Senate shall, in the presence of the Senate and House of Representatives, open all the certificates and the votes shall then be counted; – The person having the greatest number of votes for President, shall be the President." The vice president is the president of the Senate.
"He had been the brunt of a number of public comments from President Trump trying to push him into doing something he did not think was constitutional. A weaker person might have buckled and given in," Gingrich wrote in a new column on his website. "I have known Mike Pence for a long time, going back to his first race for Congress in 1988 (he lost twice before finally winning in 2000, something I also had done). He is a deeply devout family man and believes passionately in serving his country and doing his duty.
"I knew that no matter what the pressures were, he would end up doing what he thought was right. Vice President Pence understood completely that he had sworn an oath to uphold the Constitution," Gingrich wrote. "He had not sworn an oath to a particular party, philosophy, or personality. I trusted him to study the issues carefully, consult widely with experts, pray deeply, and then do what he thought was his duty."
Gingrich also commended Pence for his words to the U.S. Senate when Congress met again after the mob violence in the capitol building.
"To those who wreaked havoc in our Capitol today: You did not win. Violence never wins. Freedom wins. And this is still the people's House. … Let's get back to work," Pence said to applause from both parties.
Gingrich said Pence's "qualities came through when the Joint Session resumed after the rioters had been brought under control."
"Vice President Pence got his colleagues back to work on the peaceful transfer of power under our Constitutional system," Gingrich wrote.
Related:
Congress Certifies Biden as Next President, Trump Vows 'Orderly Transition'
Franklin Graham Urges Christians to Pray for Joe Biden: America Must 'Work Together for the Good'
Photo courtesy: ©Getty Images/Paul Morigi/Stringer
---
Michael Foust has covered the intersection of faith and news for 20 years. His stories have appeared in Baptist Press, Christianity Today, The Christian Post, the Leaf-Chronicle, the Toronto Star and the Knoxville News-Sentinel.
---
---