Michael Foust
| ChristianHeadlines.com Contributor
| Friday, March 12, 2021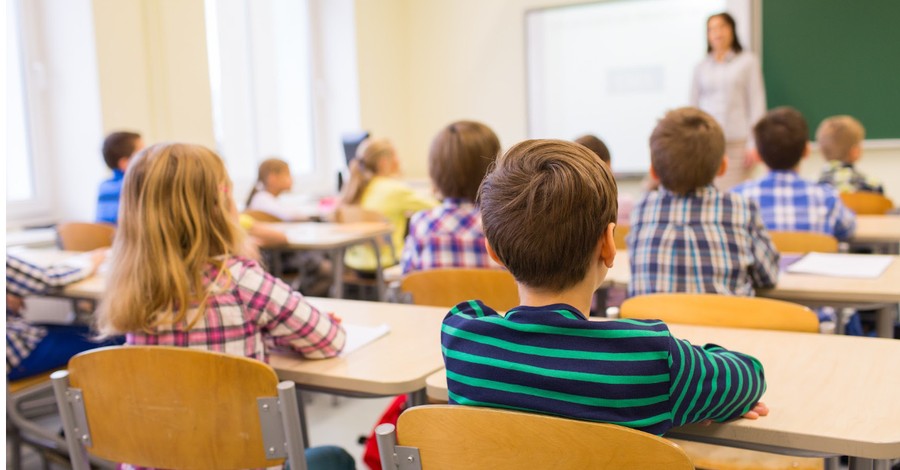 ---
The head of a New York City private school is defending an "Inclusive Language Guide" that discourages the use of phrases such as "mom and dad," saying it's needed to "affirm and unite" different members of the school's community.
At issue is a guide by Grace Church School that has received attention within New York media and faith-based media.
The guide was given to families at the beginning of the school year in order to "provide the community" with "more inclusive language that is aligned with the mission" of the school, according to the opening section of the guide.
"While we recognize hateful language that promotes racism, misogyny, homophobia, and other forms of discrimination are already addressed in our school handbooks, we also recognize that we can do more than ban hateful language; we can use language to create welcoming and inclusive spaces," the guide says.
Among the guide's suggestions:
- Don't say "boys and girls," "guys," or "ladies and gentlemen." Instead, say "people, folks, friends, readers, mathematicians …"
- When reading a book, avoid saying "the boy/girl on this page" but instead say "child, person, character."
- Instead of saying "Mom and Dad," say "grown-ups, folks, or family."
- Instead of saying "husband, wife, boyfriend, girlfriend," say "spouse/partner/significant other."
The guide also encourages the school community to "state affirming pronouns when introducing oneself."
"For folks all along the gender spectrum, using the right pronouns can be affirming to their gender identity, or on the flip side can be detrimental if they are misgendered," the guide says.
Further, the guide calls the phrase "traditional family" an "outdated" term.
Grace Church School is an Episcopal coeducational college preparatory school. It is private.
George P. Davison, head of school at Grace Church School, addressed the controversy in a message to the school community. No words, he said, are being banned. Instead, the guide is a suggestion.
"It is designed to help the adults in the community find words to affirm and unite," he wrote. "One lesson I learned a few years ago is that I should never assume the familial relationship between any student and the adult that is with them. I was embarrassed, to say the least, when I once presumed that two adults with an applicant were his grandparents. (They were not.) Offense was caused that could have easily been avoided. I now carefully use 'your adults' or 'grown-ups' with individuals whenever I am not 100% positive about their family make-up and always with groups and classes. That is the spirit of the guide, to give us all words to use that will bring people together."
Related:
Mississippi Gov. Signs Bill Prohibiting Boys in Girls' Sports: Girls Deserve a 'Level Playing Field'
Senate Democrats Defeat Measure that Would Prevent Boys from Playing in Girls' Sports
Photo courtesy: ©Getty Images/Dolgachov
---
Michael Foust has covered the intersection of faith and news for 20 years. His stories have appeared in Baptist Press, Christianity Today, The Christian Post, the Leaf-Chronicle, the Toronto Star and the Knoxville News-Sentinel.