Michael Foust
| ChristianHeadlines.com Contributor
| Wednesday, May 3, 2023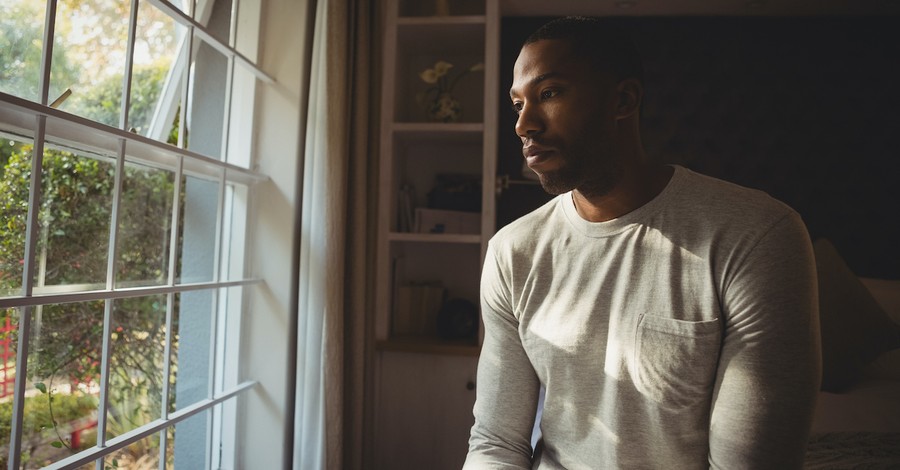 Author and theologian Albert Mohler says a new report by the U.S. surgeon general warning of a widespread "epidemic of loneliness" should lead society to renew its commitment to the biblical doctrines of marriage, family and church.
United States Surgeon General Vivek Murthy on Tuesday released an 81-page "advisory" report calling loneliness an "underappreciated public health crisis" that has "harmed individual and societal health."
"Given the significant health consequences of loneliness and isolation, we must prioritize building social connection the same way we have prioritized other critical public health issues such as tobacco, obesity, and substance use disorders," Murthy said. "Together, we can build a country that's healthier, more resilient, less lonely, and more connected."
Mohler, the president of Southern Baptist Theological Seminary, said the report's sobering findings underscore the need to follow God's Word.
"This is exactly what is inevitable when God's plan is subverted," Mohler said on his podcast The Briefing.
The report said multiple factors have led to the loneliness epidemic. The percentage of single-person households has more than doubled since 1960, from 12 percent then to 29 percent today. The report says that religious groups, clubs, and labor unions are less popular than they were decades ago.
"In 2020, only 47% of Americans said they belonged to a church, synagogue, or mosque," the report said. "This is down from 70% in 1999 and represents a dip below 50% for the first time."
Religious groups, the surgeon general's report said, "can be a source for regular social contact, serve as a community of support, provide meaning and purpose, create a sense of belonging around shared values and beliefs, and are associated with reduced risk-taking behaviors."
Americans in 2020 spent 24 more hours per month alone than they did in 2003, the report says.
Loneliness can have a devastating impact on one's health, the report says. Individuals with poor or insufficient social connection have a 29 percent increased risk of heart disease, a 32 percent increased risk of stroke, and a 50 percent increased risk of developing dementia for older adults, the report says.
It is the responsibility of Christians, Mohler asserted, to "rebuild in the ruins what society and sin have torn apart."
"If you disrupt marriage, you disrupt family, you disrupt extended family, you're going to weaken the things that make human beings stronger. You're going to make loneliness more likely, not less likely," Mohler noted. "... When you have a society that is tearing the family apart, that is eroding neighborhoods and is secularizing, what would you expect but an epidemic of loneliness?"
He added, "This means that this should renew our commitment to marriage as the union of a man and a woman before God. It means that for Christians, this should increase our commitment to the family, to rejoicing when couples have children and those children become not only a part of the family but a part of the community."
Photo courtesy: ©GettyImages/Wavebreakmedia
---
Michael Foust has covered the intersection of faith and news for 20 years. His stories have appeared in Baptist Press, Christianity Today, The Christian Post, the Leaf-Chronicle, the Toronto Star and the Knoxville News-Sentinel.
---
---