Michael Foust
| ChristianHeadlines.com Contributor
| Thursday, July 13, 2023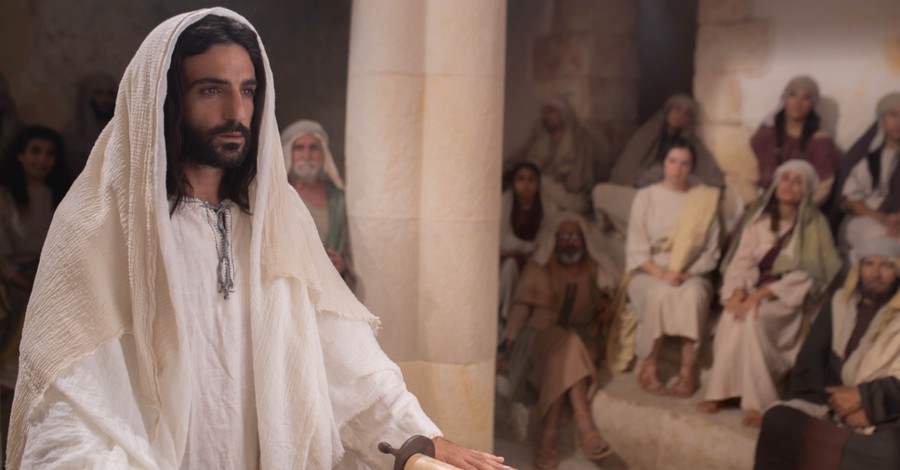 A groundbreaking, four-part CBN documentary about the history of the Bible is intended to be a course correction in the genre of religious documentaries that often are grounded in a naturalistic worldview, says the series producer.
Erin Zimmerman, who has produced popular titles such as Superbook and The Hope: The Birth of Israel, told Christian Headlines that the new series, Oracles of God, will encourage the church and help Believers understand how the Bible was developed.
The first film in the series, Oracles of God: The Story of the Old Testament, was released in June on DVD and on the CBN Family app. The other three films will examine the New Testament, the creation of the canon (how the 66 books were placed in the Bible), and the manuscript evidence for Scripture.
The idea for the series, she said, was birthed in 2017 when she felt God prompting her to tackle the subject. At first, she questioned the idea.
"My objection was, first of all, this is too big of a topic. And number two, everybody's done that – The History Channel, PBS, Amazon – they've all done it. And I felt like I heard the Lord saying to me, 'Alright, go listen to them. Go watch them.' And so I got online, and I watched all these documentaries, and they're just absolutely heretical. They are not created by Christians. They do not in any way conform to basic Christian doctrine. And most of them start out with the premise of: the Bible is not accurate, it was incorrectly translated, the text is corrupted, people chose books of the Bible for political reasons and not spiritual ones. And they all came from that view."
Zimmerman, a four-time Emmy nominee, said Oracles of God is created from a traditional, biblical worldview. It includes reenactments and interviews with multiple biblical scholars.
Christians can "trust that the Bible was correctly written down, recorded, preserved, translated, copied," she said.
"In this first film about the Old Testament, we take you through the life of a Jewish scribe, and we show you the rules that they had to adhere to – the great care and excellence with which they treated the Word of God," she said. "... I've heard a lot of people say they don't believe in the Bible. You know – 'we cannot prove that the Bible is the Word of God.' What we can do in the documentary series is remove roadblocks.
"The Bible is the most reliable stable text of any ancient literature," she concluded.
Photo courtesy: ©CBN Films, used with permission.
---
Michael Foust has covered the intersection of faith and news for 20 years. His stories have appeared in Baptist Press, Christianity Today, The Christian Post, the Leaf-Chronicle, the Toronto Star and the Knoxville News-Sentinel.
---
---